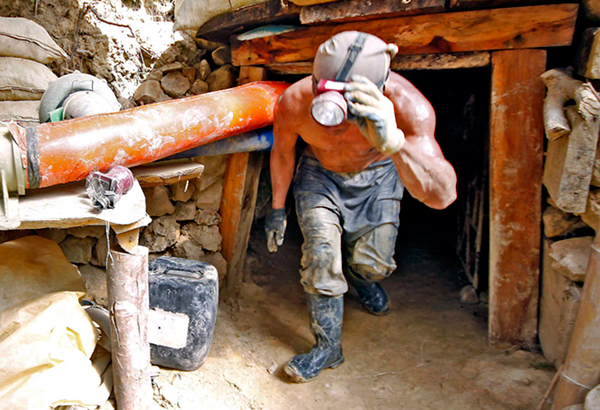 COAL miners in Hwange have cried foul over government's exorbitant land rental fees, which they claimed frustrated development in the mining sector.
BY VENERANDA LANGA
Peter Mutsinya, chief executive officer of Liberation Mining told the Parliamentary Mines Committee on Monday that there was also need to privatise the rail services to expedite movement of high tonnage goods.
Liberation Mining, jointly owned by two Zimbabwean businessman and a Russian company, got its special coal grant in 2010.
"We are experiencing challenges on the issue of land rentals whereby before 2012 the charges were $20 per hectare, which was inhibitive, and now it has been changed to $10 per hectare and those rentals are still on the high side," Mutsinya said.
"There is need for a relook at the royalties as they are still too high and can scare away investors," he said.
Mutsinya also complained of the high fees charged by the National Railways of Zimbabwe to transport coal.
"The National Railways of Zimbabwe charges 5c per kilometre per tonne and that is too high a charge, and when we asked Transnet for their charges we got very competitive rates which went down to 3c per kilometre per tonne."
He said at one time Liberation Mining even offered to supply wagons and to rebuild the railway line for the NRZ, but they were not forthcoming.
"The NRZ is key and a decision has got to be given because it is impossible to move high tonnages by road," Mutsinya said.
He also said Zesa and Zinwa tarrifs were also too high for mining businesses.
"There are also 35 different Acts of Parliament on mining, 60 statutory instruments, 15 different ministries that administer mining issues, 20 government authorities to report to, and we feel that all these need to be codified if we are to get investment into the country because it is tedious for investors to deal with all those," he said.
Mutsinya lamented the snail's pace in which the Mines and Minerals Amendment Bill was being crafted saying it is letting down miners and affecting investment.
"The Mines and Minerals Act has taken 23 years to be revamped and Parliament must look at this issue and ensure that it is crafted, as soon as possible," he said. Liberation Mining said they hadmanaged to put up a coke and coal plant that can produce 100 tonnes per hour.
"This year's production was 1,5 million tonnes, in 2019 we are looking at 4 million tonnes and by 2022 we will be producing 15 million tonnes. We have the resources," he said.