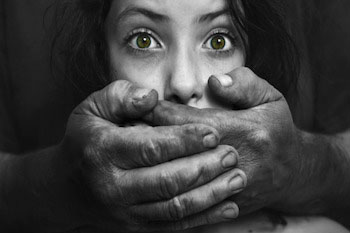 MATOBO ward 11 community members have taken the fight against child trafficking across the borders in an effort to curb the scourge.
BY SILAS NKALA
Child trafficking is rife in the area due to the high number of children born to Zimbabweans living and working in South Africa.
The magnitude of the issue came to light at a public meeting held by Habakkuk Trust in ward 11 last month as scores of children were reportedly smuggled into the neighbouring country without requisite documents.
Every school holiday hundreds of children from the district make their way to South Africa to re-unite with their parents and this is done through undesignated entry points.
Habakkuk Trust in its latest report said the community had since acknowledged the risks associated with trafficking and had thus begun using social media as a mitigatory measure.
Habakkuk Trust community advocacy action team members recently agreed to take the advocacy initiative to social media platforms including WhatsApp groups and engage their children working in the Diaspora on the issue.
"We will be engaging our children in South Africa on the importance of having identity documents for their children," said Habakkuk Trust action team information secretary Leonard Dube.
"We will take advantage of the WhatsApp platforms to share information on the dangers of child smuggling, then on holidays when our children come from South Africa, we will organise meetings and talk to them on that issue," he said.
The action team will use this strategy to disseminate information on the importance of acquiring civil documents for people living in the Diaspora so as to facilitate applications for their children.
The trust said lack of access to birth certificates was cited as a major push factor of child trafficking in Matabeleland region.