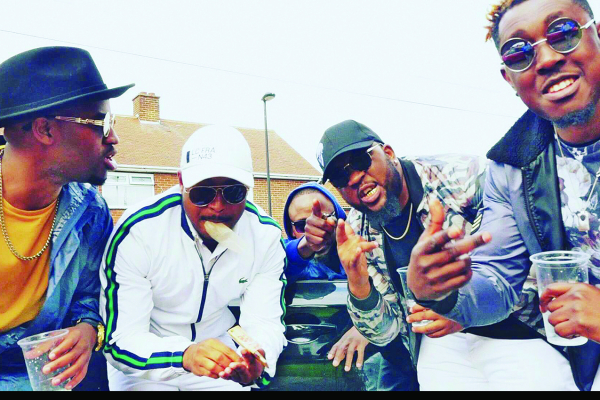 UNITED Kingdom-based house and Gqom outfit Black Diamond will this weekend clash with South African award-winning duo Distruction Boyz during a two-day tour of the United Kingdom and Ireland.
BY SINDISO DUBE
The tour starts tomorrow at Arthouse in Birmingham (UK) before they take it to 5 Ralph's SQ in Ireland.
The shows will also see performances by South African Naaq Musiq and DJ MK and Zimbabwe's DJ Stavo.
Shane Manjelo of Black Diamond said they were ready to show their South African counterparts that they were a force to reckon with in the Gqom sound.
"When one mentions Gqom, Distruction Boyz is what comes to everyone's mind. We are happy to be sharing the stage with them, but I promise we will show the Durbanites (Durban-based) we are also a force to reckon when it comes to Gqom. We will show them how it's done here in the UK and Zimbabwe, Gqom originated in South Africa, but we simply gave the genre a Bulawayo twist," he said.
"But the tour is all about exciting fans. We will use this tour to share notes with our counterparts. We are super excited and ready to roar."
Distruction Boyz are well-known for their run away hits Omunye Phezuko'munye, Madness and Shut Up and Groove.
They are the first house/Gqom outfit to have an album to be certified platinum.
Black Diamond has made an impact both abroad and in Bulawayo after hosting the first ever Gqom festival in Bulawayo in March, which saw more than 30 artistes performing. They are riding high on local radio stations with tracks such as Vosho and All I Need.
Black Diamond will this weekend release their second music video for Vosho which they shot in the UK.
The outfit will, on May 26, stage another music festival, Gqom Life Stokvel, at uMqombothi in Nkulumane. The festival will see afternoon performances by local artists on the streets of Nkulumane before moving into the club.