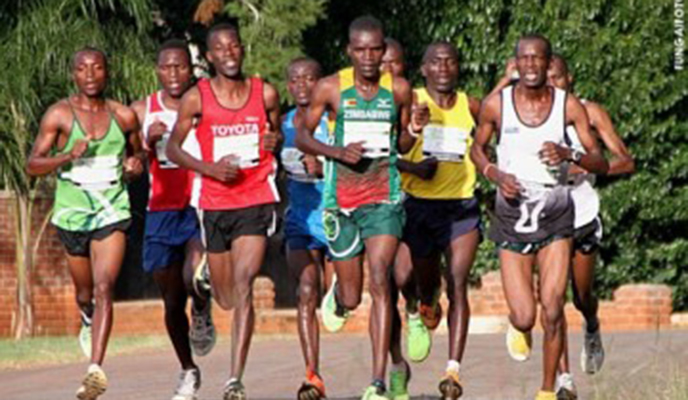 ALL is set for the 2018 National Athletics Association of Zimbabwe (Naaz) Inter-provincial Track and Field Championships event scheduled run over the weekend at White City Stadium.
By Freeman Makopa
Athletes from across the country's 10 provinces will be vying for the championships in track events which include the short sprint events 100m and 200m as well as the longer distances, that include among other the 10 000m run.
There will also be relays. In the field events, athletes will compete in discus, shotput, javelin, hammer throw, high jump, long jump and triple jump.
Harare Athletics Board (Hab) coaches coordinator Colen Makaza said the province is ready to defend the title.
"We are going there to win although the competition will be tough. Last year we won the competition so we are looking forward to defending the title. As the defending champions, we know the road will not be easy as everybody will want a piece of us but we are ready for the challenge.
"We have are travelling with 30 -35 athletes some were selected at the All Women Track and Field event held at National Sports Stadium," Makaza said.
HAB vice-chairperson Sledge Chinyoka said they have added in new youngsters into the team.
"We are set for the interprovincial championships and we are sending a full squad .We also have new youngsters that will be roping in such as Lawrence Dube, who is going to represent us in 200m.
Chinyoka said all foreign based athletes including those based in South Africa who are hoping to represent the country at the Senior Championships in Nigeria, World championships in Finland and Youth Olympics in Argentina should come home to participate at this national event so as to be considered in the national selection.
Hab recently hosted the all women athletics event which saw with top female and male athletes from around the country battling it out for honour.
Naaz have this year placed their major focus on juniors, who have got major competitions lined up for the year.
They have the African Youth Games in Algeria, in July and the Youth Olympic Games in Argentina, later in the same month.
Naaz will be hoping they can attract more athletes in the forthcoming events to create more competition as well as enhance the competitiveness of the locals when they go for qualifying events.