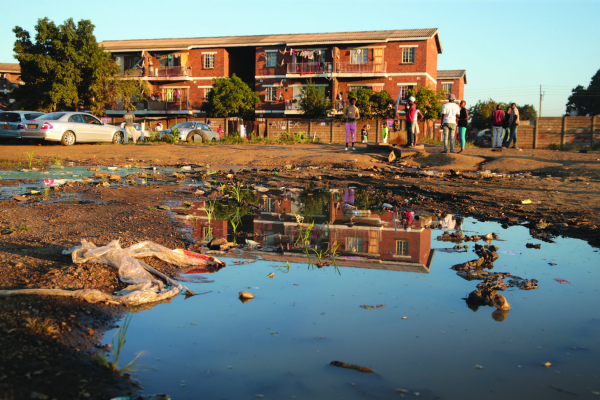 LEADERS come from the people, and this aptly describes how Zanu PF candidate Sekai Nzenza defeated six male contestants to represent her party in Parliament for Chikomba East come the harmonised election this year.
BY JAIROS SAUNYAMA
As an underdog and without financial muscle to campaign in the poverty-stricken rural area of Chikomba, Nzenza shocked many as she emerged victorious to become one of the five female candidates who made it as parliamentary candidates in Mashonaland East.
During a Provincial Coordinating Committee (PCC) meeting held in Marondera recently, party members jostled to see one of the females who defied the odds and emerged the winner in a fierce contest with political heavyweights that included incumbent legislator Edgar Mbwembwe.
Her story can be unbelievable as the soft-spoken philanthropist-cum-politician revealed that she never used money to lure supporters.
It all began one Saturday morning when a group of party supporters approached her at her homestead in Matarutse Village and begged her to represent them.
"What came into my mind was the costs of campaigning. This thing of candidates competing to buy beer, giving away chickens and other gifts and so on, I feared that," she said.
After telling the villagers that she had no money to campaign, Nzenza was shocked by the pledge they made to make sure that she would lead them.
"Amai Chakwanda, Malvern Svinurai, Adonis Mandizha, Carryon Muchedzi, Mai Chigogo, Mai Chimombe, Frederick Mugwagwa and others said they would walk and do door-to-door campaigns. All they needed were walking shoes. I bought 24 pairs from Bata. Then ladies from the Anglican Church met at a Ladies Day in Masasa after hearing that I had said 'yes' and they said they would walk, too," Nzenza said.
"The Bethsaida church led by Amai Rusike, Amai Mutsikani and Mai Mabhodha said they will also walk and all they needed was airtime, a drink and bread."
She said other women from churches like Methodist, Holy Church and the ZCC joined in the campaign.
But Nzenza was still not confident given the calibre of her male contestants. Her name was hardly mentioned and this resulted in her being described as someone who was wasting her time.
"It was a silent door-to-door campaign by people who wanted change. This is why it took my male competitors by surprise. If the people had voted on the first day, I would have won with a wider margin, three times more than I got," she said.
She said she was surprised by one of her followers who asked to be taken to the polling station in a scotch cart, so that she could take part in the primary election. "This woman, Amai Shamhu was seriously ill but she asked to be taken to the polling station at Shumba in a scotch cart. She said if she was to die, she would only die after putting her X on Chihera. Currently, she is admitted at Murambinda Hospital," said Nzenza.
Despite her educational qualifications, Nzenza is known as a burial society leader in her community. She has been doing some developmental projects such as borehole drilling, construction of community halls, establishing community gardens and pre-school feeding programmes.
"By being the President of Tsungi's Burial society for the past eight years meant that I was known around four districts. My developmental projects are littered across the constituency," she said.
Apart from Mbwembwe, other Zanu PF candidates who fell by the wayside in Chikomba include Alexander Chisango, Forbes Chikobvu, Mufundisi Mufundisi, Barnabas Chiwara, Forward Mugabe and Victor Chiyaka.
She said despite celebrating her win, she is bitter that a number of women are failing to campaign due to shortages of financial resources.
"Most people now know that giving alcohol at growth points does not win votes. We should focus on the promise to deliver development to the people and accept to be held accountable if we do not deliver after five years," she said.
True to her words, a number of politicians in Zanu PF party were left seething and counting their losses after election defeat despite injecting lots of capital to buy votes.
Nzenza's rise in politics is one such example of how the electorate is fed up by fake promises from tourist politicians who take villagers for granted.
With Chikomba East historically belonging to Zanu PF, Nzenza might again cause a shock and win the harmonised election.
For now, she joins the league of powerful female politicians in the name of Mabel Chinomona, Magna Mudyiwa, Sphiwe Mukunyaidze and Petronella Kagonye who are to represent Zanu PF.