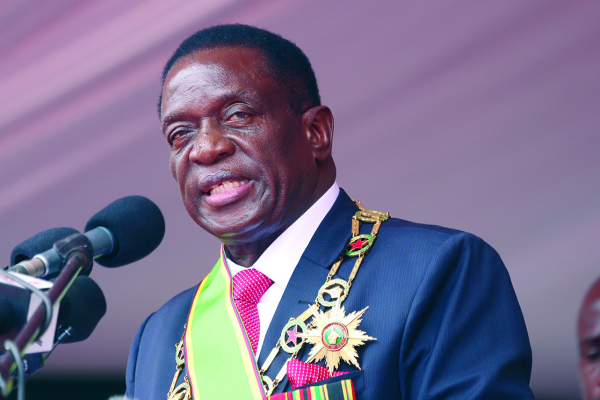 THE Welshman Ncube-led MDC has described Zanu PF presidential candidate Emmerson Mnangagwa as a cut from the same cloth with former President Robert Mugabe, adding voting him would be a perpetuation of "Mugabeism".
BY SILAS NKALA
MDC spokesperson, Kurauone Chihwayi, in his opposition party's Independence Day message yesterday, said Zanu PF did not deserve re-election, after robbing the majority of the population of their right to dignity over the past 38 years.
"MDC joins all Zimbabweans across the world in commemorating the country's 38th Independence Day anniversary on Wednesday April 18, 2018 [today]. As a social democratic party, which strives for equality of all persons and prosperity for all, we would have hoped to commemorate the day under different circumstances from the present ones. For us, it is not political posturing to boldly declare that Zimbabwe is worse off under the rule of Zanu PF," he said.
"No matter which way you look at it, be it in the health sector, education and business, everything is crumbling. One key footnote about this year's commemorations is that for the first time in 38 years, Zimbabwe will be marking Independence Day without Robert Mugabe as the President. However, Mugabeism is still very entrenched in our current government."
"What is rather comforting is that, in this election year, the Zimbabwe Election Commission (Zec) chairperson Priscilla Chigumba recently disclosed that 60% of the registered 5,3 million voters for this years' polls are aged between 18 to 40," he said.
He said the youth have the deciding vote in the upcoming election.
"People born in 2000 will be eligible to cast their vote to decide who governs them. The youth will largely influence the outcome, an outcome that points to a resounding MDC Alliance victory. In this election, Zanu PF has no strategy at all. Its manipulative or outright lies such as the need to protect farms grabbed through the chaotic land reform programme will find no takers."
Chihwayi said the message has long expired as the youth are struggling to identify with it. He said instead, the youth easily identify with the young, energetic and visionary MDC Alliance presidential candidate Nelson Chamisa (40), who represents the dominant younger generation.
"We do not foresee any young person anywhere in Zimbabwe voting for Zanu PF. As MDC, we appeal to the young unemployed school dropouts, college and university graduates who have not registered to use the independence month to register," he said.
"It is your vote that will change the governance of your country. It is a fact that Zimbabwe is closed for business, but Zec is still open for voter registration. Adding your name on the voters' roll would be the best independence gift."