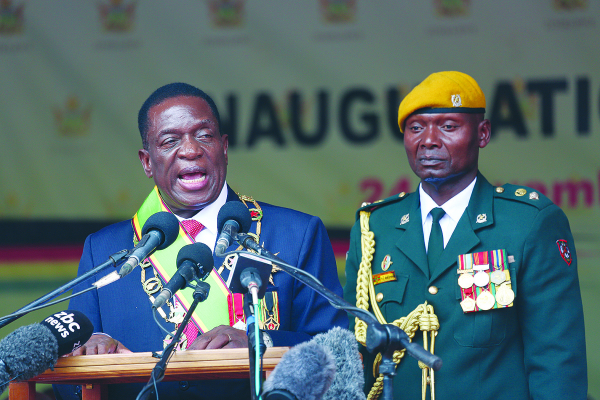 The United States will expand economic and business ties with Zimbabwe once the country has put in place reforms that justify the lifting of sanctions.
BY TATIRA ZWINOIRA
Responding to questions from NewsDay on Saturday, Democratic Senator Christopher Coons said they hoped to expand relations with Zimbabwe.
"We would hope to expand the people to people relationships, relationships between companies, hospitals, researchers, but also much more investment from the United States to reviving the economy to rebuilding infrastructure and advancing the country," he said.
But, Coons said, this would be dependent on certain steps being taken such as putting in place electoral reforms ahead of the upcoming elections.
Coons was part of the United States delegation to Zimbabwe that consisted of Republicans and Democrats.
Republican Senator Jeff Flake, who was part of the delegation, said economic ties between the United States and Zimbabwe could be raised to a commercial level depending on how elections are conducted.
"Nothing would please us more than to be able to play a role in the legislative branch and also to recommend to the President (Donald Trump) that conditions are such that these sanctions ought to be all lifted… that the United States in Zimbabwe can have not just full diplomatic relations, as we do now, but full commercial ties and to have expanded presence in trade," he said.
The delegation also included Democratic Senators Cory Booker, Michael Bennet and Gary Peters. They met President Emmerson Mnangagwa on Saturday.
Since the start of the year, a number of foreign investors have expressed interest in Zimbabwe, but are awaiting an outcome of the elections.
Mnangagwa, who assumed the reins last year, has promised a free, fair and credible election. He has been preaching the Zimbabwe is open for business gospel.
In an editorial in New York Times in March, Mnangagwa pleaded for a reprieve from foreign nations.
The US imposed sanctions on Zimbabwe in 2002 and they have been renewed annually since.