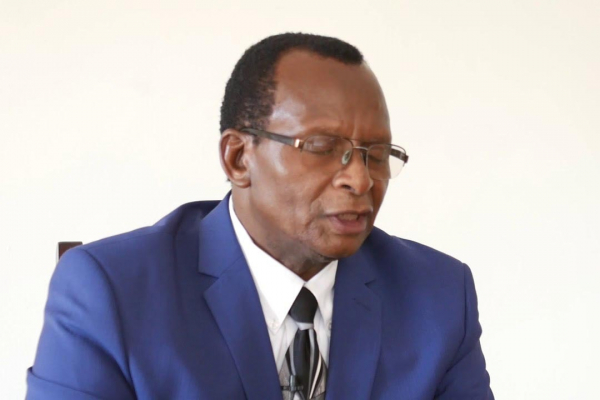 THE late former Zimbabwe-Rhodesia leader Bishop Abel Muzorewa's younger brother, Gwinyai says he only needs two months to campaign for the presidency in this year's general elections, where his party is eyeing 29 parliamentary seats in Manicaland province.
BY KENNETH NYANGANI
Muzorewa, who heads the United African National Council (UANC), made the remarks in Mutare on Friday and added that the faction-ridden Zanu PF required at least five years to shake-off its dark past for it to win back the electorate's trust.
"One month is plenty of time to campaign, perhaps we need only two months to campaign. Only Zanu PF needs five years to campaign because they need to convince people about their poor policies,'' he said.
Muzorewa added: "Because President Emmerson Mnangagwa has announced that this year's election is going to be free and fair, that is why we decided to take part in the elections. We have not been taking part in previous elections because the playing field was not favourable, but we are just hoping that this time around Zanu PF is going to create a conducive environment for fair play.
"It is in his interest (Mnangagwa) to have a legitimate government because he knows that the current government was illegitimate; this is the reason he is inviting the entire world to observe the elections.
"I have come here in Manicaland to verify what is needed and we are eager to field 26 candidates in the entire of Manicaland,'' he said.
The UANC president pledged to roll out a free education programme to empower youths, but ruled out entering into a coalition with other opposition parties.
"There are some parties that have approached us to form an alliance, but we said no although we are not saying that we should not speak to other parties,'' he said.