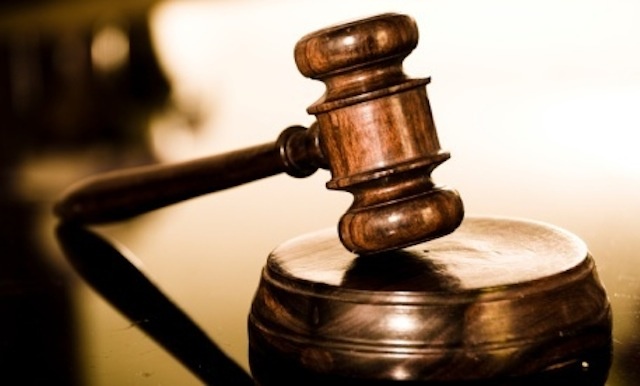 A SENIOR member of the Presidential Guard allegedly broke into Zimbabwe House early this month and stole over 119 computers and accessories belonging to former President Robert Mugabe.
BY DESMOND CHINGARANDE
Corporal Pepukai Zvakavapano was yesterday brought before Harare magistrate Josephine Sande who, remanded him in custody to April 25 after he denied the alleged unlawful entry and theft charges.
Zvakavapano (32) is alleged to have broken padlocks used to secure Mugabe's computers, which were stored in three shipping containers, before stealing 119 laptops, computers and several computer accessories.
Mugabe, who was represented by provincial intelligence officer Wonder Enock Nyakurima, was cited as the complainant.
In his bail application, Zvakavapano claimed that he was given the items by Mugabe, and yet in his statement to police, he said he had picked the items from a bin at Zimbabwe House.
Allegations are that sometime last month, Nyakurima received an order to transfer Mugabe's personal belongings from Zimbabwe House and store them in five shipping containers close to the polo grounds to allow for renovations at the State property.
Nyakurima then transferred the goods into the five containers and secured the doors using padlock keys.
The State alleges on April 3 at around 2am, Zvakavapano was on duty at Zimbabwe House in the company of his accomplice, only known as Marega, a private in the Zimbabwe National Army, who is still at large.
In the course of their patrol duties, Zvakavapano and Marega allegedly broke the padlocks on three of the containers and stole seven computer monitors, CPUs, keyboards, mouses, pads, 57 Inspur model laptops, 44 large and small Lenovo laptops, 18 HP printers, four Sahara and Mercer complete desktop computer sets and two Xerox printers.
After stealing the property, Zvakavapano and accomplice sneaked out the stolen property from the residence over the precast wall.
The two were allegedly disturbed by other army details on patrol and dumped four boxed laptops, a boxed Xerox printer and an empty box of Mercer desktop printer and disappeared to avoid detection.
The accused persons later took the property from the hideout point and shared the spoils.
It is alleged Zvakavapano and accomplice started selling parts of the stolen property to different computer dealers in the central business district at giveaway prices. The State alleges on April 10, detectives came across one of the stolen Inspur laptops and discovered that it had been bought by one Elton Chasokela from Voster Chigede through Econet mobile money transfer.
Chigede then caused the arrest of Zvakavapano, leading to the recovery of 19 laptops, two Xerox printers, two desktop computers and many computer accessories. Francisca Mukumbiri appeared for the State.