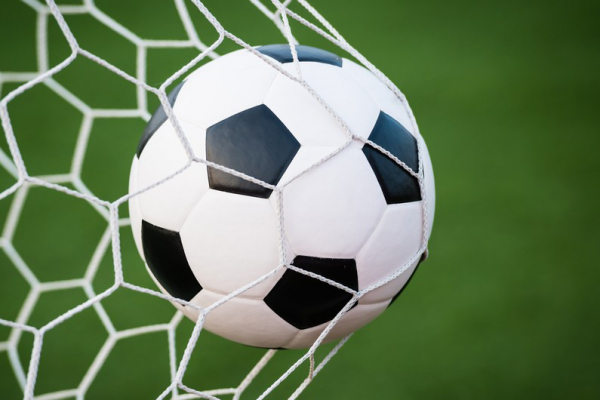 Ngezi Platinum's winning streak came to a screeching halt yesterday at Maglas Stadium, when they were stopped by an unlikely opponent in Shabanie Mine.
BY TERRY MADYAUTA SHABANIE MINE………..(1) NGEZI PLATUNUM….(0)(1)
The hosts' players had initially refused to fulfil the fixture, demanding their outstanding salaries before they were persuaded into the field of play, following a donation by former club's spokesperson, Dumezweni Mpofu.
Ngezi Platinum looked destined to win their sixth game on the trot, as they dominated the initial phases of the game, but Takesure Chiragwi's men produced a masterstroke performance in the final quarter to burst the visitors' bubble.
The opening goal arrived when Michael Charamba did well from the right wing, before setting up Terrence Dzvukamanja on the 37th minute to give Ngezi a deserved lead.
Moments later, Petros Moyo almost got Shabanie punished again, when he mishandled Charamba's shot from range, but Clive Augusto's effort from the rebound went off target.
David Temwanjira then equalised for Shabanie Mine in the referee's optional time as he calmly headed home the ball from Ali Maliselo's corner kick.
Shabanie Mine coach, Takesure Chiragwi was delighted with his side's fighting spirit.
"We really need to appreciate these boys for their fighting spirit and courage," Chiragwi said.
"That was an effective cross from Maliselo and it paid dividends for us. In the first half, our team was chasing the game, but the second half was better. The good thing is that we are adding points to the board. We will continue fighting against all odds and get the respect we deserve."
His counterpart, Tonderai Ndiraya was disappointed with the way his team conceded the goal.
"I am disappointed that we conceded a silly goal. We did as much as we could to win this game, but lacked concentration in the final quarter. We could all see from the bench that Temwanjira was unmarked, but the defenders did little to prevent it. We need to work on our defending because that might be fatal for us as we proceed. We had a lot of chances, but they failed to convert. At least, this time we played better than last year, but all the efforts we made were fruitless," he said.
Shabanie were more prodding in the second half and at one moment, Richard Kawondera missed a sitter just after the halftime break when he was picked by McDonald Makuwe inside the box. Ngezi could have won the game with a bigger margin had Augusto and Tichaona Mabvura not wasted clear goal-scoring opportunities that came their way. Shabanie Mine: P Moyo, L Manyande, B Mukundu, J Nyabinde, T Ajana (F Muza, 67′), M Murimi, M Makuwe ( K Dlamini, 71), R Kawondera( R Pakamisa,62′), D Temwanjira, A Maliselo, N Mpofu
Ngezi Platinum: D Bernard, K Bulaji, L Chakoroma , K Murera, W Mukanga, T Dzvukamanja (T Mabvura, 67′), C Augusto, M Charamba(D Teguru, 79′) X Moyo (M Mushonga, 65′), F Mukarati, T Chipunza