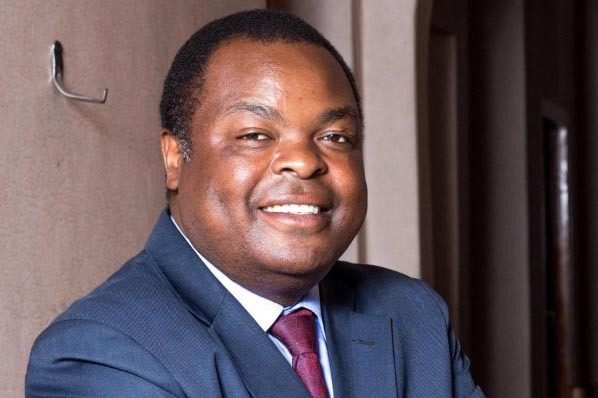 AT least 150 Chartered Accountants (CAs) are vying for parastatal board seats after government wooed them earlier this year, NewsDay established.
BY FIDELITY MHLANGA
Government's invitation is geared towards professionalising State enterprises and parastatals, which have been dogged by rampant corruption, poor corporate governance and ineptitude.
Institute of Chartered Accountants of Zimbabwe (Icaz) president, Martin Makaya confirmed to NewsDay the CAs who have expressed interest wanted to make a difference by making the entities contribute significantly to the economy.
"Basically, having a total of over 150 of our members showing interest is a pleasing response. We say well done to our membership. These members have the country at heart and they are willing to serve. Chartered accountants believe they can make a difference, they believe it is high time they went in and be part of the economy rebuilding exercise. Rather than meddle in politics, we believe as Chartered Accountants that we have a role in these public-sector entities to improve the general running of the entities," he said.
According to information at hand, Agribank attracted the highest number of those willing to sit on its board at 22, followed by National Social Security Authority with 18, CBZ (17), Zimbabwe Revenue Authority (17), Industrial Development Corporation (16), Zimbabwe Supply Energy Authority (16), NetOne (16) and Infrastructure Development Bank of Zimbabwe (15). The Zimbabwe Mining Development Company has attracted the interest of 15 CAs, Hwange Colliery Company Limited (14), Zimbabwe Tourism Authority (14), TelOne (14) and Zimbabwe National Roads Authority (13).
Nine CAs have shown interest to sit on the board of the National Railways of Zimbabwe, Zimbabwe Parks and Wildlife Management Authority (nine), Air Zimbabwe (seven), Zimbabwe School Examinations Council (seven) and Civil Aviation Authority of Zimbabwe (six).
Each chartered accountant expressed interest in as many as one entity.
Makaya believed Icaz members would be considered for the boards appointments as part of several ways by government to improve governance in the public sector.
While most parastatals have not produced any financial statements for years now, Makaya said the CAs would devise their expertise to deal with that phenomenon as well as stamp out weak internal controls obtaining in state entities.
"The key challenges that public-sector entities have been facing are on two fronts: delays in presenting financial reports and weak internal control environments.
Fortunately, these are the areas that Chartered Accountants are evidently and undoubtedly strong. So I strongly urge government to consider these offers by the members of the Institute of Chartered Accountants of Zimbabwe to serve on the public-sector boards of directors," he said.
The inefficient public enterprises have seen their contribution to the economy dipping to 2% from a peak of 60%.
Last year, Finance minister Patrick Chinamasa said the lack of quality in parastatal boards and management was making it impossible to turnaround their fortunes.
The permanent secretary in the Office of the President and Cabinet Stuart Comberbach told NewsDay recently that the Public Entities Corporate Governance Bill would make performance management contracts mandatory for heads and boards of State enterprises and parastatals in far-reaching reforms at these entities.