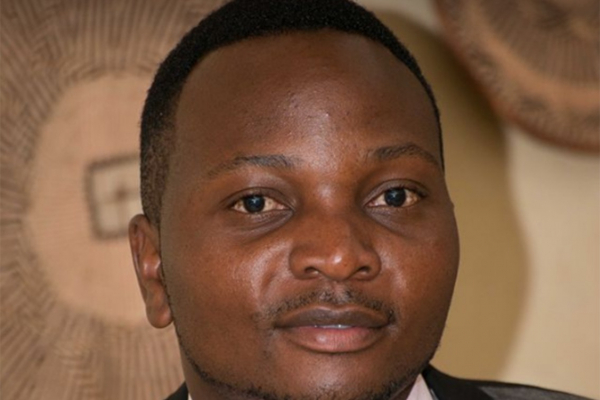 Government recently announced plans to reform State enterprises and parastatals, which will see the liquidation, privatisation and merger of entities. Head of Corporate Governance Unit in the Office of the President and Cabinet, Stuart Comberbach (SC) tells NewsDay Business Reporter Fidelity Mhlanga (ND) on the roadmap to revamp these organisations. Find excerpts below:
By FIdelity Mhlanga
ND: What role are you playing in the parastatals reform process?
SC: I currently head the Corporate Governance Unit (CGU) within the Office of the President and Cabinet. We report directly to the Chief Secretary to the President and Cabinet. Our role is to serve as a centralised support mechanism for line ministries and State enterprises and parastatals (SEPs) with regard to the implementation of the Public Entities Corporate Governance Act, itself an important component of the ongoing overall SEP reform process.
As CGU, we work very closely with the Accountant-General in the Finance ministry, the State Enterprises Restructuring Agency and with the Office of the Attorney General, specifically the Deputy Attorney General (Legal Drafting). Now that Cabinet has approved the SEP Reform Framework, line ministries, working with State entities marked for reform, are required to submit detailed implementation memoranda setting out exactly how they will implement Cabinet's decisions in respect of those entities.
Our task, as a four-agency team is to work with line ministries and their SEPs to ensure that this is done and that the various implementation memoranda are submitted in a timely manner for consideration by Cabinet, via the relevant Cabinet committee system: and then, of course, to work with line ministries to oversee and ensure implementation for what Cabinet has agreed.
ND: Is there political will to undertake parastatal reforms?
SC: The focus on the urgent need for SEP reform within His Excellency the President's inaugural address to the nation on November 24 2017, and again in the State of the Nation address of December 20, 2017, coupled with the reform thrust detailed in the 2018 budget statement of December 7, 2017, can leave no one in any doubt as to the seriousness of intent on the part of the new dispensation to implement far-reaching and already long-overdue reforms in this critical sector of the broad national economy.
ND: Why has the parastatal reform process failed in the past?
SC: The missing ingredient referred to in the previous question and a general sense of inertia which, gradually, but noticeably took hold across the public sector over the past several years, whereby Cabinet decisions and directives simply failed to be translated into action and where such failure attracted little if any real consequence.
ND: The problems facing parastatals and State-owned entities have been political interference and weak boards. How are you going to address that?
SC: This continues to be a problem. If an unqualified or incompetent individual is appointed to a management position in any organisation, there can be little expectation that that organisation will flourish regardless of how loyal that individual may be to those who have appointed him/her to that post. Incompetence at senior management level leads to direct interference by the line ministry in its operations which, in turn has implications in terms of accountability and, of course, in terms of performance and service delivery.
Line ministries are mandated to provide "policy direction" to the various State entities which fall under their purview, but this frequently evolves into line ministries issuing operational directives to State enterprise management which, again, has seriously negative implications in terms of performance and service delivery. If the management team appointed by the ministry is competent, there should be no need for such interference. Let them do what they have been appointed to do. If they fail, hold them accountable.
ND: Last year, you told the Institute of Chartered Accountants of Zimbabwe convention that the Public Entities Corporate Governance Bill would be law by end of 2017. What is the latest information to this regard?
SC: Our original target date was indeed December 31, 2017. There have been some delays in the parliamentary approval process, but that process is now complete. The approved Bill is currently with the Attorney-General's Office for final proof-reading and, hopefully, should be ready for submission for signature by His Excellency the President within the coming days, certainly before the end of April.
ND: Government has been inviting Zimbabweans who are interested to sit on the boards of parastatals. How has been the response?
SC: To date, there are approximately 1 700 individuals who have registered their interest to serve along with their bio-data and curriculum vitae on our electronic database. We have had some technical challenges with the electronic platform which has made it difficult for some to complete their registration or to fully upload their various qualification certificates and so on, but the excellent technical staff at ICT ministry is attending to those challenges. As CGU, we continue our programme of reaching out to as many professional associations and institutes as possible, asking them to canvass their membership to identify which members would be willing to serve on the board of a State enterprise and asking those interested to register on the electronic data-base.
We have engaged a number of such institutes—including the Law Society of Zimbabwe, the Institute of Directors, the Institute of Internal Audit, the Institute of Chartered Accountants of Zimbabwe, the Institute of Chartered Secretaries and Administrators of Zimbabwe, the Zimbabwe Institute of Engineers, the Computer Society of Zimbabwe, the Zimbabwe Gender Commission, Confederation of Zimbabwe Industries, Zimbabwe National Chamber of Commerce, the Zimbabwe Medical Association, the Zimbabwe Union of Journalists, the Marketers' Association of Zimbabwe and a number of others. The programme continues. Throughout, we have had an encouraging reception and response.
ND: Has parastatal heads been adhering to the pay structure set by government?
SC: We are currently doing a review and analysis of salary and benefits packages being paid to chief executives of State enterprises and parastatals. It is too early to provide any detailed comment, but what is very clear from the data collected thus far is that whereas many entities have not adhered to the Cabinet directive of 2014 in so far as salaries are concerned, it is more in the area of benefits, allowances and perks which augment those salaries where there are serious extravagances, often considerably beyond the capacity of the entity itself to afford or sustain.
ND: Is there a timeline in relation to when the government will merge, liquidate and privatise the State entities as announced by Finance minister Patrick Chinamasa last week?
SC: Cabinet's decisions taken on April 10 and rendered public by way of minister (Patrick) Chinamasa's media briefing on April 13 convey the sense of urgency with which government views the issue of State enterprise and parastatal reform. As already mentioned, each line ministry is required to develop a detailed implementation memorandum in respect of each entity to be reformed complete with clear timelines.
The reform option approved by Cabinet in respect of certain entities will be more complex than others and will obviously take longer. But, the 100-day rapid result approach implementation, monitoring and evaluation management tool adopted by Cabinet – to which this SEP reform process will also be subjected – will require regular updates to Cabinet in respect of each entity under reform and will enable Cabinet not only to remain fully-informed of progress being made or not made but also to generate pressure, and solutions, in cases where progress might not match Cabinet's expectations.