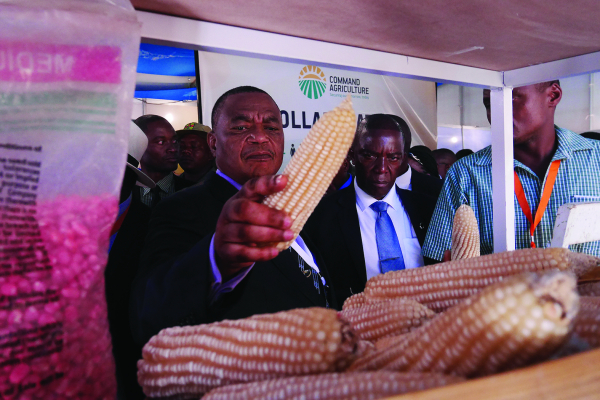 VICE-PRESIDENT Constantino Chiwenga yesterday warned that the government would not hesitate to withdraw contracts from firms that take long to implement national projects after winning tenders.
BY SILAS NKALA
Addressing guests at an international business conference at the Zimbabwe International Trade Fair in Bulawayo, Chiwenga said the new political dispensation would not take kindly to contractors who delay implementation of projects deemed to be of national significance.
"We will do ground-breaking ceremonies when you, the contractor, has already started construction. You will remember the President (Emmerson Mnangagwa) recently cancelled the tender for the Beitbridge-Harare-Chirundu Road project. This time, we will not take people, who are not serious about government projects. We have no time for chancers," he said.
Briefing the Anhui Foreign Economic Construction Corporation (AFECC) in China recently, Mnangagwa said government had resolved to withdraw the tender awarded to Austrian firm, Geiger International, for the dualisation of the Harare-Beitbridge-Chirundu Highway, accusing the firm of pussy-footing over the project.
He said government had become impatient with lack of activity along the country's busiest highway that links Zimbabwe, South Africa and several other countries in the north.
Chiwenga said many other major roads projects would be given to serious contractors to enable business to flourish in the country.
Among the roads he mentioned were the Karoi-Binga and Bulawayo-Nkayi.
"All these road projects are expected to be time-bound, where we need specific contractors, who will not waste our time in completing them," he said.
Chiwenga denied reports that the government's economic revival plan was modelled along the Chinese model, saying: "We will adopt a Zimbabwean economic model. What is a free trade area to us? We will not copy from others and if we copy from others it does not gain us, it works for them. So we shall have a Zimbabwe economic model. We are the best in terms of education, why then should we keep on copying others' models?"