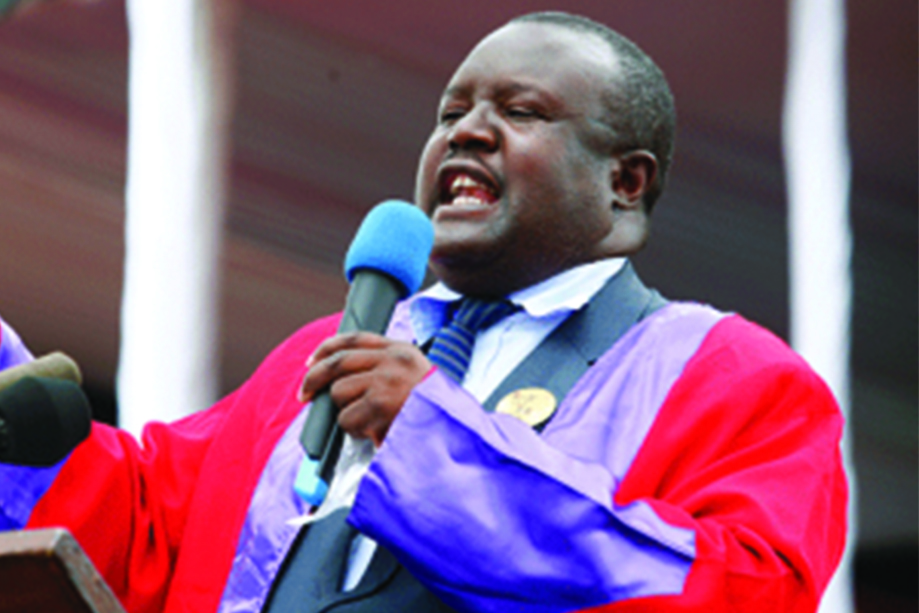 Chiefs' Council president Chief Fortune Charumbira has given assurances that traditional leaders will not be partisan in the forthcoming elections and stand ready to co-operate with whoever wins the polls.
BY OBEY MANAYITI
In an interview on the sidelines of the Independence Day celebrations at the National Sports Stadium on Wednesday, Charumbira denied reports that traditional leaders often commandeer their subjects to rally behind the ruling Zanu PF party.
"One of our inherent roles was to ensure peace and tranquillity among people. This is why even before colonialism we had courts that presided over cases of people who transgressed. Law and order, peace and non-violence is our inherent responsibility," Charumbira said.
"Don't doubt us, we are totally against any form of violence, but you must remember that the law says chiefs must not handle criminal cases. This is very instructive and those who assault or kill each other it will be a criminal case, but if they shout at each other, as chief we will ensure that we will descend on that.
"Political parties will be fighting. People can ask where we were in 2008, but criminal cases are taken over by police. We only deal with civil ones. However, we try to mediate between and among people in dispute."
Charumbira said traditional leaders were working well with President Emmerson Mnangagwa.
"Where you confuse the matter is that as chiefs we work with President Mnangagwa as the Head of State. Whoever wins power will work with the chiefs. However, if one gets lost they become a threat to our national interest and we have to tell them that they are becoming a threat. When we do that people will think we are being partisan," he said.