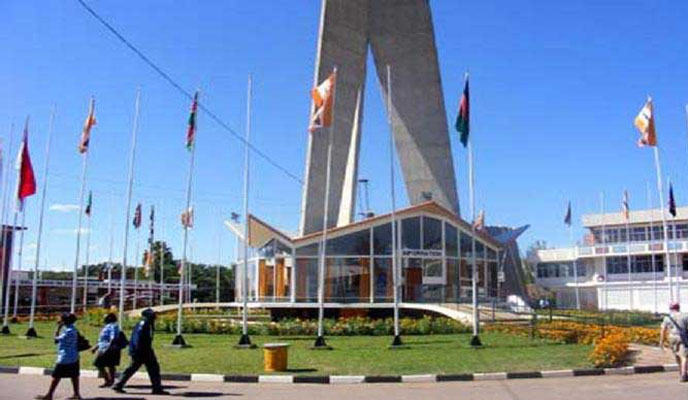 THE Zimbabwe International Trade Fair (ZITF) Company has sold 75% of its exhibition space, as preparations for this year's edition of the premier trade showcase gather pace, an official has said.
BY MTHANDAZO NYONI
The show, set to run from April 24 to 28, will be under the theme Sustainable Industrial Development-Inclusive. Competitive. Collaborative. The theme, according to ZITF company marketing and public relations manager Stella Nkomo, aligns itself to the national agenda of pursuing industrialisation as the key to economic growth and development.
"Preparations for the 2018 edition of the Zimbabwe International Trade Fair have reached their peak, with 75% of the space available for sale having been taken up," Nkomo, said.
"Interest from the international community has been pleasing, as potential investors, financiers and business people have heeded government's invitation to explore the myriad opportunities available to do business with and in Zimbabwe."
Nkomo said foreign representation was coming from Botswana, Ethiopia, Japan, Malawi, Mozambique, South Africa and Zambia.
Cyprus and India would be represented by individual companies from those countries, she said.
"Local interest in the show has also been high, particularly from enterprises who wish to use the event as a showcase for home-grown industrial and technology solutions.
"As the country continues on its sustainable industrial development agenda, ZITF 2018 will be an ideal platform for individuals, companies and communities with bankable investment projects to showcase them to potential investors and partners," she said.
ZITF will host the International Business Conference, Original Equipment Manufacturers Forum and a new addition to the programme, the Innovators Forum, which seeks to address industry challenges by linking practitioners with researchers and innovators.
Meanwhile, Nkomo said the company would hold the 2018 edition of the Exhibitor Masterclass in Harare and Bulawayo on Wednesday and Thursday respectively. The exhibitor Masterclass is a stakeholder responsibility programme to ensure that all participants in the company's trade shows derive maximum value from their exhibition investment.
"The primary objective of the masterclass is to provide exhibitors with a refresher course on how to increase their market visibility and drive more qualified traffic to their stands to ensure a productive and profitable exhibition experience," she said.
Topics to be discussed include the setting and measuring of participation objectives, budgeting, pre-show marketing, stand design concepts, digitising the exhibition experience and essential post-event analysis, among other exciting issues.