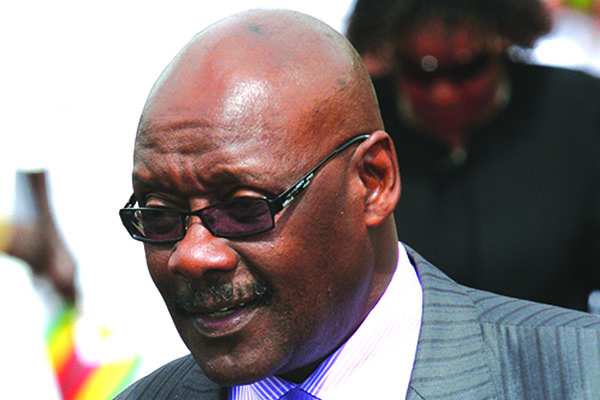 Members of the Zimbabwe Hospital Doctors Association (ZHDA) have labelled their paymaster, Health and Child Care minister David Parirenyatwa a "liar" and said he was misleading the nation.
By Sindiso Dube
This followed the minister's remarks on Monday that the government had reviewed allowances and benefits in the health sector, following the industrial action that began on March 1.
Following the announcement, government expected all doctors who had withdrawn their services to report for duty starting yesterday.
However, ZHDA, in a statement said, they had not reached an agreement with their parent ministry.
"The ZHDA would like to set the record straight that what was announced by the Minister of Health and Child Care … Parirenyatwa on State television in the evening of March 19 is totally untrue. No agreement whatsoever has been reached and Zimbabwean government hospital doctors are still on strike," the statement read.
"It is with great sadness that we have to announce to the entire population of Zimbabwe that they have been blatantly lied to on State television. The ZHDA is yet to find out what such untruths, of such immense proportions are meant to achieve."
ZHDA said they have been waiting patiently for Parirenyatwa and his team to come to the negotiating table to resolve the impasse and avoid unnecessary loss of lives. "We would like to urge the responsible minister to apologise to the people of Zimbabwe, come to the negotiating table and negotiate in good faith, for the good of the whole nation. Until then, Zimbabwean government hospital doctors remain on strike and will not be going to work."
Efforts to get a comment fro Parirenyatwa were fruitless as his phone went unanswered.
The Zimbabwe Association of Doctors for Human Rights (ZADHR) also expressed concern over the lack of urgency in resolving the striking doctors' concerns and demands regarding their wellbeing and the patients' health.
In a statement ZADHR said: "… the primary responsibility in achieving the right to health lies with the government. We also note the lukewarm response as people are losing lives, emergency departments are shutting down, and the children and maternity units closed in major hospitals leaving the indigent further exposed. Therefore, the response by the government through the Health Services Board is inadequate, slow and insensitive to the implications of the strike on the right to healthcare."
ZADHR urged government to implement a Human Resources for Health Policy, which would ensure that health workers were adequately remunerated and retained and to adequately equip health facilities.
The association also called on The Zimbabwe Human Rights Commission to hold the State accountable for any needless loss of life.