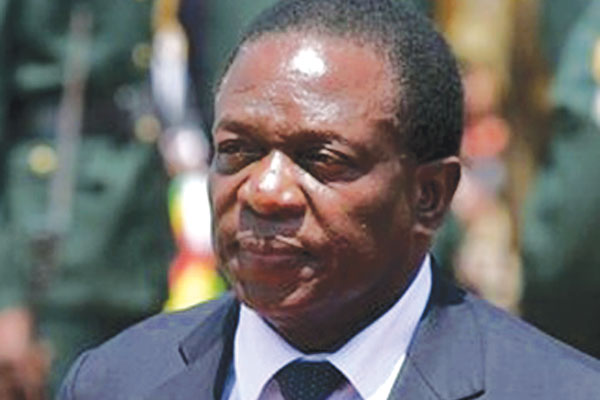 TONGAI Mnangagwa, who is reportedly claiming to be President Emmerson Mnangagwa's son, was last week humiliated and chased away from a meeting of the Zanu PF's structures in Harare South constituency, NewsDay has learnt.
BY RICHARD CHIDZA
Sources told NewsDay that Tongai intended to use his connection to the First Family to muscle his way and stand as Zanu PF's candidate in the volatile peri-urban constituency in which Zanu PF has doled out stands as a campaign tool.
"He (Tongai) is claiming to be the President's son, but he is not. He is a close relative, but we have learnt he uses a different surname. The dropping of the President's name is supposed to scare his rivals.
"Last week, he stormed a meeting of party structures near [a popular abattoir], but was chased away by angry youth. He initially tried to hold his own meeting to counter the one chaired by provincial chairman, [Goodwills] Masimirembwa, but this was very poorly attended," an insider said. "He then decided to attend the meeting of structures hoping he might use his name to get a slot to campaign."
But Masimirembwa, who confirmed chairing a meeting of the Zanu PF structures last week in the area, denied that Tongai was chased away.
"He was not chased away. We held a successful meeting and everything ended well with no skirmishes," he said.
A retired soldier, Major Leonard Tagwirei, who lost in Zanu PF internal polls ahead of the 2013 elections to former lawmaker, Shadreck Mashayamombe has been ring-fencing the constituency and last month his supporters were reportedly behind the violent disruption of a meeting by another aspirant, Zimbabwe National Liberation War Veterans' Association spokesperson, Douglas Mahiya.
Another would be candidate is one Retired Colonel Piki.
"He has been dropping hints that he wants to stand, but has really done nothing to show his intentions," NewsDay heard.
Tongai was not available for comment, as his mobile went unanswered.
Zanu PF has been struggling to contain its members, who are angling to become MPs ahead of the elections later this year, forcing the ruling party to issue a decree against early campaigning, amid reports some aspiring candidates in Mashonaland Central could be disqualified.
Reports also abound of serving and retired soldiers showing keen interest in representing the party, buoyed by the military intervention in November last year that forced former President Robert Mugabe to resign, paving the way for Mnangagwa.