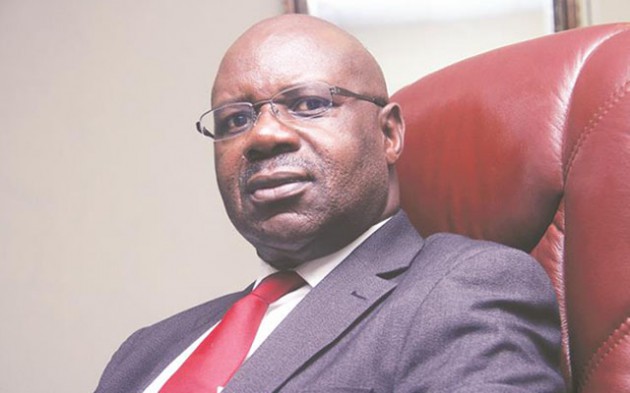 The Judicial Service Commission (JSC) has officially opened Anti-Corruption Courts in Harare and Bulawayo, with the prosecution, making an undertaking that any property acquired by the suspect through corrupt activities will be forfeited to the State upon conviction.
BY DESMOND CHINGARANDE
Speaking during the launch of the anti-corruption courts at the Harare Magistrates' Court yesterday Prosecutor-General Ray Goba said the investigating agencies were now required to not only investigate and target the predicate criminal conduct, but also the assets.
"The motivation for corruption is always profit, investigating agencies are not required to only investigate and target the predicate criminal conduct, but also the assets and processes that are undertaken by criminals to conceal the illicit origins or tainted nature of those assets through money laundering. Therefore, sentencing processes must include forfeiture of assets upon conviction," Goba said.
He said the money laundering law now provides for non-conviction-based forfeiture of assets.
Goba said the courts will increasingly be called upon to deal with different types of quasi-civil applications in the criminal proceedings not only for warrants of seizure but also for interdicts, restraint and forfeiture orders.
"There will be more reliance on a combination of civil and criminal procedures to combat financial crimes through targeting the profit element and ensuring that crime does not pay and should not be resorted to as a life-sustaining enterprise," he said.
JSC chairperson, Chief Justice Luke Malaba said corruption was a scourge that has wreaked havoc in Zimbabwe and the fight has now gained global prominence. Justice Malaba said the launching of the courts was a fulfilment of commitment they made to the people of Zimbabwe during the occasion of the opening of the 2018 legal year.
"I am delighted that today specialised anti-corruption courts in Harare and Bulawayo are being launched. During the occasion of the opening of the 2018 legal year, I committed and made promise to people of Zimbabwe that the Judicial Service will provide specialised anti-corruption courts. The courts are here and ready for use," he said.
Justice Malaba said the courts were being launched to ensure that those who are corrupt were prosecuted, convicted and punished accordingly.
The specialised Anti-Corruption Courts in Bulawayo and Harare have been refurbished to make them comfortable and user-friendly. Through the International Commission of Jurists and European Union-funding the courts were furnished with state-of-the art equipment such as computers, recording equipment, air conditioners and new furnishers.
Seven magistrates have been chosen to deal with the corruption matters in Harare while Bulawayo has five magistrates. Selected members of the prosecution team have undergone training on handling corruption matters.