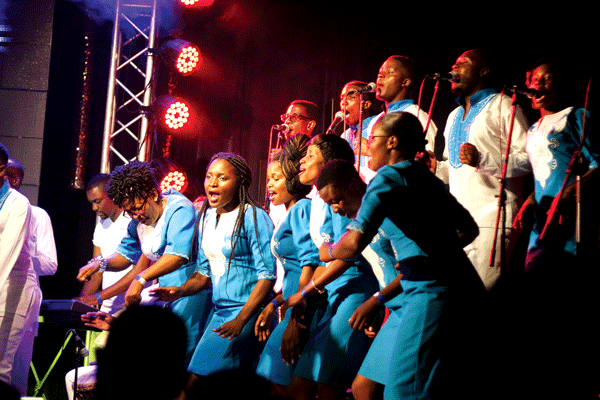 TRAILBLAZING mass gospel choir, Zimpraise is in search of new talent, as it seeks to keep ahead of competition in the cut-throat gospel music sector, with auditions for new members set to be held in Harare on February 10.
BY PRECIOUS CHIDA
Zimpraise executive administrator, Antonette Mabhena, yesterday told NewsDay that the auditions were meant to bring in new skills and talent to help the award-winning outfit maintain its cutting edge in the industry.
"We have developed the culture, where every year, we add people into the team, which is our way of introducing new talent, new ideas and new music, which creates diversity," she said.
"We encourage all singers, dancers and musicians, who wish to be excellent in their craft, to build their skills or develop their God-given gift to join our technical, practical and spiritual approach to ministry training that will develop you into a brilliant and holistic musician."
Without letting the cat out of the bag, Mabhena said their fans should expect fireworks this year.
She said past experiences have equipped them with new ideas on how to polish up their brand.
"We are moving forward with the mandate of preaching the gospel and uniting nations and we have bigger plans each year, as we learn and grow from the previous year, so we definitely have something great in store for our fans this year," she said.
The auditions, starting off at 10am, will be held at Kingdom Life Church, and prospective members will pay a fee of $5.
Established in the mould of Australia's Hillsong Worship in 2006, ZimPraise, is an all-encompassing praise and worship ensemble, with musicians drawn from different backgrounds.
Led by Joseph Madziyire, the choir was initially under the tutelage of producer, Macdonald "Macdee" Chidavaenzi, Garikai Ndanga and Madziyire. It fuses different music genres with dominant strains of sungura, RnB, hip hop and the traditional choral sounds associated with white-garment apostolic churches.