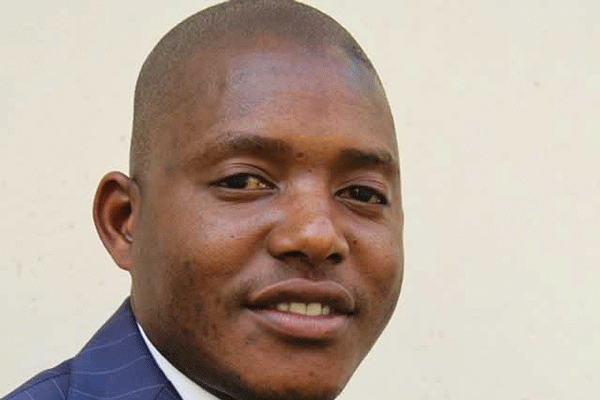 A TOUR of Sable Chemicals by members of the Parliamentary Portfolio Committee on Lands, Agriculture and Rural Resettlement yesterday turned into a circus after Zanu PF legislators Biata Nyamupinga (Goromonzi West) and her Gokwe-Nembudziya counterpart, Justice Mayor Wadyajena, engaged in a nasty public verbal fight after the latter protested the absence of female managers at the Kwekwe firm.
BY XOLISANI NCUBE
"Why are there no women there? It is wrong. You should address that first," Nyamupinga told Sable Chemicals chief executive officer, Bothwell Nyajeka.
Nyamupinga was not convinced by Nyajeka's claims that they were in the process of addressing the anomaly, as she kept on prodding him until Wadyajena intervened, as committee's chairperson and told her off.
"This is not a women and gender committee, this is a Lands and Agriculture Committee and we must stick to the reason we are here. We should not bring confusion and chaos here. This is not the forum for such issues, honourable members, let us be guided accordingly," he said, before Nyamupinga hit back, insisting that was the right platform.
When it was time for introductions, Nyamupinga rekindled the issue, saying; "My name is Honourable Biata Nyamupinga, I represent the women and men of Goromonzi West."
Wadyajena later hit back in his closing remarks, claiming some MPs had been affected mentally by prospects of losing their seats in the forthcoming polls, "hence their wayward behaviour".
"Forgive some MPs, who misbehaved, it's pressure from constituencies. They may not make it back," Wadyajena said.
After the meeting, Nyamupinga – who is not new to confrontation, especially where gender matters are involved – was seen protesting against Wadyajena and approached a parliamentary staffer to register her displeasure.
The Goromonzi West MP has in the past been linked to the fallen G40 faction in Zanu PF, while Wadyajena is said to be a Team Lacoste member, which supported the ascendancy of then Vice-President Emmerson Mnangagwa to the top post.
Mnangagwa eventually took over the presidency courtesy of a military-backed intervention codenamed Operation Restore Legacy and his faction has been on a roll.