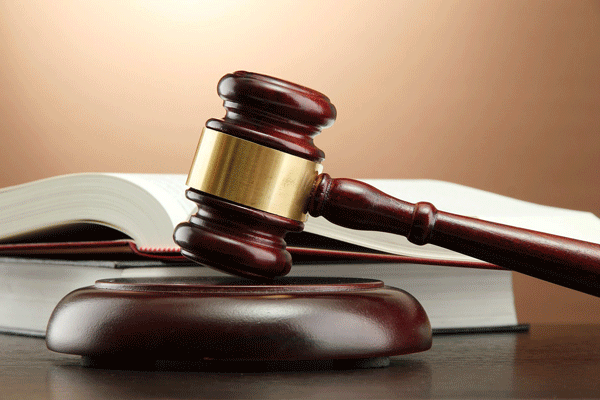 MASVINGO — A Zanu PF activist in Gutu district was last Friday sentenced to six months in prison for assaulting Abel Mauchu, a poet and member of the Catholic Commission for Justice and Peace (CCJP), who had refused to reveal his voter registration slip for the recording of its serial number.
Gutu magistrate Edwin Marecha, however, suspended two months of the jail sentence against Matora Musiiwa for three years. The other four months were suspended on condition that Masiiwa performs 105 hours of community service at Mutendeure Primary School.
Prosecutor Simon Mudyahoto told the court that on February 9, Musiiwa, of Mutendeure village under Chief Makore, approached Mauchi at the local business centre and demanded to know why he had not submitted his serial number when everybody else had done so.
The complainant, who had been away on CCJP peace programmes in Zaka, responded that he had not been around, but the accused went on to accuse him of being a supporter of the MDC-T party.
Sensing danger, the complainant decided to leave, but the accused followed him, tripped him to the ground and kicked him repeatedly with booted feet on his left ribs, inflicting severe injuries on him.
A medical affidavit was made to confirm the injuries of the complainant, who had been admitted at Gutu Mission Hospital. Mauchi has since sought a peace order against Musiiwa and another Zanu PF activist, Pedzisai Manzunzu, to bar them from disturbing his peace and from threatening to harm his family.
The poet has also slapped Musiiwa with a $10 000 lawsuit.
Meanwhile, villagers in Mahoto area under Chief Zimuto, Masvingo North constituency, are complaining against another Zanu PF activist who is reportedly doing door-to-door campaigns forcing people to submit the serial numbers on their voter registration slips.
The activist, only identified as Mai Mashasha, is said to be threatening non-compliant villagers with violence and exclusion from government programmes like food aid and agricultural inputs distribution.
Zimbabwe Electoral Commission (Zec) Masvingo provincial elections officer Zex Pudurai said he had not received the report, but blamed unethical political scheming for the various complaints being registered.
"The problem lies in political parties that require their members to prove that they are registered voters before they can contest for any post in party structures. That is how the precedent is set. We urge all political players to observe the law at all times," he said. — TellZim