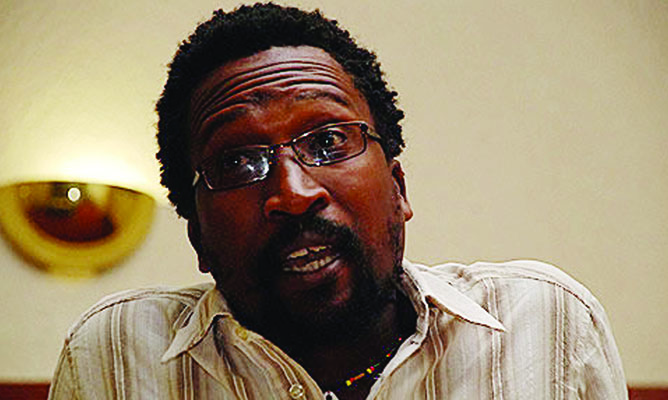 SOUTHERN Africa is politically unique on the continent. A majority of its countries underwent anti-colonial liberation struggles or directly assisted those that did so.
Guest column with Takura Zhangazha
This also meant that these liberation struggles had a direct effect on the regions peoples and continues to do so to this day.
And this influence is purveyed through former liberation movements and parties that have retained State power in the post-independence and post-colonial era.
Of significance these parties are the People's Movement for the Liberation of Angola (MPLA), the African National Congress (South Africa), Chama Cha Mapinduzi (Tanzania), Front for the Liberation of Mozambique (Frelimo), the Botswana Democratic Party (BDP), South Western African Peoples Organisation (Namibia) and the Zimbabwe African National Union Patriotic Front (Zanu PF).
Other parties such as the Patriotic Front of Zambia also claim to be offshoots of former liberation movements.
Over the years these parties have fortified their political hold on their respective countries and the region through formal and informal regional bodies as actions of solidarity.
The most formal of these regional bodies is the Southern African Development Community (Sadc) which in the beginning was the Frontline States (again a bloc established to further the liberation struggle cause in the in regional and to counter apartheid South Africa's regional dominance).
It has generally looked out for its own in relation to how the region formerly interacts with the rest of the continent and the world.
And in this, it retinas a relatively strong liberation struggle solidarity and value system.
Hence, it has peculiarly found ways to prevent direct intervention in Zimbabwe during former President Robert Mugabe's last 20 years in power.
The more informal side to these ruling parties and former liberation movements is that they have regular meetings based on who they define themselves as.
And there was an intention to set up a liberation struggle institute for the region, which at some point former South African President announced in one of his state of the nation addresses.
I have illustrated the formal and informal elements to these regional former liberation movements cum ruling parties because of tow key developments.
The first being their acceptance of the resignation/removal of Mugabe from power in Zimbabwe and the resignation of Jacob Zuma in South Africa.
Both of which appeared to be against both leaders wishes.
One thing that these parties now appear to have embraced is a template that ensures that there is a regular change of party leadership.
There now appears to be an aversion albeit reluctantly and in controversial circumstances to long duree leadership of the party.
In this, the probable new dictum is that the party is supreme. And that it is the party that is in power, not the individual. Further to this, there is a resurgence in some parties of the narrative of "veterans" of the struggle being the close equivalent to custodians of the party and "revolutionary" history.
And this is a key element for now with almost every other leader having either been in the liberation struggle or very close to those that were/are its iconic figures.
But this does not mean that these parties are preoccupied with the past. It is primarily an internal legitimation process that also helps them to establish some sort of power hierarchy to determine who is next in line for leadership.
Externally they attempt popular appeal through government programmes that either lead to patronage or allow them to be viewed in good light by the international community.
On the latter point, they appear to have agreed on neo-liberalism as their economic selling point.
And they are willing to utilise their political power collectively to make it a regional reality.
But also to ensure that their political policies at home are not over scrutinised by global capital and its parent powerful governments.
Essentially their angle is to present global capital to the Southern African region and its peoples as a "market". In all of this, the parties that are ruling and also former liberation movements are intent on being hegemonic, at least politically.
They are working with younger politicians to ensure continuity to their long rule and ensure that while opposition to them may exist, it will hardly be strong enough to challenge them for power.