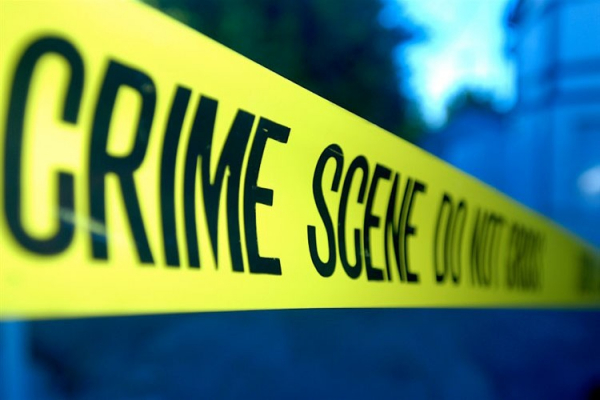 A soldier based in Gweru allegedly ran amok and raided his in-laws' family home in Bulawayo yesterday, where he fatally shot his wife, her two sisters, injured his 18-month-old son and later turned the gun on himself in an attempt to commit suicide.
BY SHARON SIBINDI
The accused, Carlos Chapeyama is alleged to have long-standing marital problems with his wife, Archly Phiri (21), who had since relocated to her parents' home in New Magwegwe, Bulawayo.
Zimbabwe National Army (ZNA) spokesperson, Lieutenant Colonel Alphios Makotore confirmed the shooting incident, saying: "On the day in question, the ZNA member had been assigned night guard duties at the Zimbabwe Broadcasting Corporation transmitter at Guinea Fowl, Gweru. He then finished his duty and sneaked out of the camp with his service rifle," he said.
"He then travelled to Bulawayo with the AK47 folding butt rifle concealed in a bag. Private Chapeyama went straight to his in-laws' house in New Magwegwe, where he found his wife together with her two sisters, the now-deceased Rita Nkomo (23) and Nkosivumile Ncube (16) plus his child Tlowi Chapeyama (18 months).
"He then randomly opened fire on the three sisters killing them on the spot. The child survived with serious gunshot wounds. He tried to commit suicide by turning the rifle on himself, but was only seriously injured.
"The perpetrator Private Chapeyama is now detained under heavy military police guard at Mpilo Hospital. The child is admitted at the same hospital," Makotore said.
He added that the army would provide funeral assistance to the family.
When Southern Eye visited the house in the morning, Archly and her two sisters, Nkomo and Ncube's bodies were lying in pools of blood, with gunshot wounds on their heads.
Police sources said they recovered an AK47 assault rifle and more than 20 spent cartridges at the scene.
Members of the ZNA later visited the scene and took their colleague and his son, Tlowi Chapeyama to Mpilo Central Hospital, while the deceased were taken to the mortuary.
Ntando Nkomo, an uncle to the deceased, said Carlos and his wife had a long-standing marital dispute, which prompted her to return to her parents' home in Bulawayo.
"Carlos and my niece had been having quarrels, which led to her fleeing with their son and come back home after she was struck with an electric cord. Carlos then followed them on Monday," Nkomo said.
"I then received a phone call around 12 midnight today (yesterday) from Phiri telling me that Carlos was at home, threatening them. I then called and alerted the police officers at Magwegwe and asked them to go and check, as I was on my way to the place from Pumula," he said.
Nkomo said he then received a phone call from Carlos around 1:40am telling him to call an ambulance.
"Carlos then called me and said call the ambulance to get your people. When I got there, I found police and neighbours at the house and my three nieces were lying in the kitchen dead in a pool of blood. My niece's son was also lying there, but was alive. Carlos was also lying down bleeding, as he tried to kill himself as well," he said.