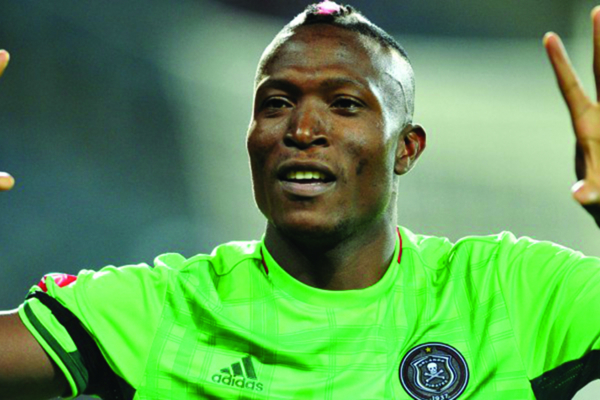 PRETORIA — The South African Premier Soccer League (PSL) will appeal the decision by its own dispute resolution chamber (DRC) allowing Tendai Ndoro to turn out for Ajax Cape Town.
SundayTimes
The DRC ruled yesterday in favour of Ajax and Ndoro' making the Zimbabwean eligible to play for the club.
However' the PSL is apparently unhappy with the decision by the DRC that appears to go against Fifa rules that a player can only play for not more than two clubs in a season.
In a statement released later in the day, the PSL stated: "The Premier Soccer League has noted the ruling of the PSL dispute resolution chamber (DRC) on the matter involving Ajax Cape Town and Mr Tendai Ndoro.
"This morning' the PSL DRC issued a declaration order, which cleared Mr Ndoro to play for Ajax Cape Town.
"The PSL respects the decision of the DRC, but disagrees with it.
"Consequently' the league will be taking the decision on appeal."
Earlier yesterday Ajax had posted on their official Twitter page that the DRC decision had gone in the club's favour.
Ajax tweeted: "The PSL dispute resolution chamber has ruled in favour of Ajax Cape Town and Tendai Ndoro.
"The Zimbabwe international has been declared eligible for selection."
There had been a question mark hanging over the signing of Ndoro by Ajax in late December over Fifa rules stating players cannot play for three clubs in a season.
In the 2017-18 season Ndoro played one game for Orlando Pirates in August before signing for Saudi club Al Faisaly.
He made his return to the PSL after signing for Ajax in December