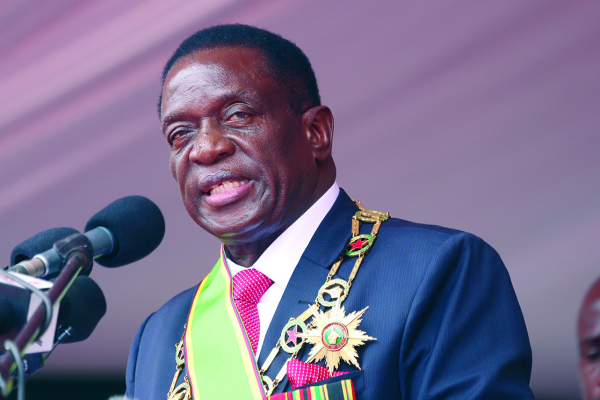 President Emmerson Mnangagwa has reportedly approved government plans to decongest the country's prisons by granting an amnesty to some inmates serving light sentences or experiencing health challenges.
By Tinotenda Munyukwi
Zimbabwe Prisons and Correctional Services (ZPCS) Commissioner-General Paradzai Zimondi, confirmed the development yesterday at a handover ceremony of a 30-tonne sugar donation by Tongaat Hullet.
"I talked to the minister of Justice (Ziyambi Ziyambi) about the issue and he is the one who told me," he said, while presenting the donation to inmates at Harare Central Prison.
The last amnesty was granted to more than 2 000 inmates by former President Robert Mugabe in May last year.
Zimondi revealed that more than 500 prisoners were suffering from malnutrition and the impending amnesty was coming at an opportune time to save the meagre resources in the country's prisons.
He hailed Zanu PF political commissar, Engelbert Rugeje for mobilising the donation from Tongaat Hullet, while calling on both public and private institutions to help remedy the plight of prisoners, who continue to suffer hunger and malnutrition.
Current developments in the granting of amnesty to prisoners come on the backdrop of constant calls by opposition political parties for Mnangagwa to pardon political prisoners, who have been rotting in the country's jails.