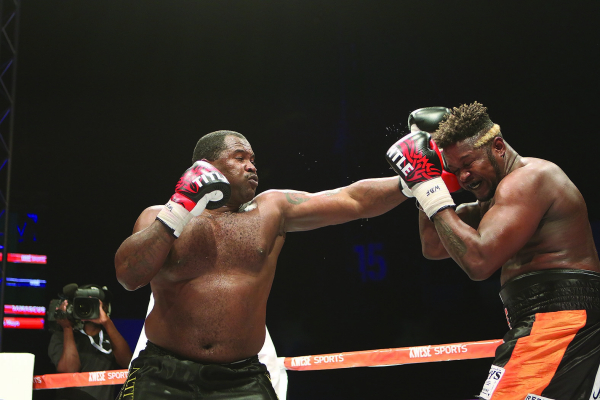 LOCAL boxers who participated in the New Dawn boxing tournament last week, a Fight Night Pan African boxing series, are yet to receive their purses, as the event's aftermath continues to raise stink.
BY HENRY MHARA
Boxers who spoke to NewsDaySport yesterday said they were yet to receive their prize money from the Zimbabwe National Boxing Board of Control (ZNBBC), a week after taking to the ring.
According to the boxing regulations, monies for boxers must be handed over to the board by the promoter at least two weeks before the tournament. "We were supposed to have been paid soon after the fights, or the day after. But its almost a week now and we haven't received anything. They sent us letters to the effect that the money has been delayed and would be dispatched before Monday this week, but today is Thursday. They continue to give us excuses," said one boxer.
Kalakoda Promotion and Kwesé Sports were the promoters of the fight held at the City Sports Centre in Harare, which saw six bouts including two title fights being staged.
A letter from the ZNBBC to the boxers, in possession of the newspaper, shows that the board indeed promised to disburse the funds not later than January 28.
ZNBBC chairman, Richard Hondo yesterday said the promoter had deposited money from their South African account, hence the delay. He, however, assured that the boxers will start accessing payments today.
"The Kalakoda management had to transfer the money from their account in South Africa. Because of the delays inherent in international bank transfers, in complying with foreign exchange regulations of the remitting country, the money is only expected today (yesterday). Delays such as this are to be expected for any fixture that is funded from outside the country, over which the boxing control board has no jurisdiction."
Some of the local boxers that took part at the event are Monalisa Sibanda, Thembani Mhlanga, Enock Msambudzi, Tinashe Madziwana and Tapiwa Tembo.
Foreign boxers who participated in the tournament also cried foul after they were paid their purses in bond notes, which they cannot use in their countries.
The boxers, who had been told that the surrogate currency had the same value with United States dollar, were left counting losses, as they fetched half of their prizes after changing the money.