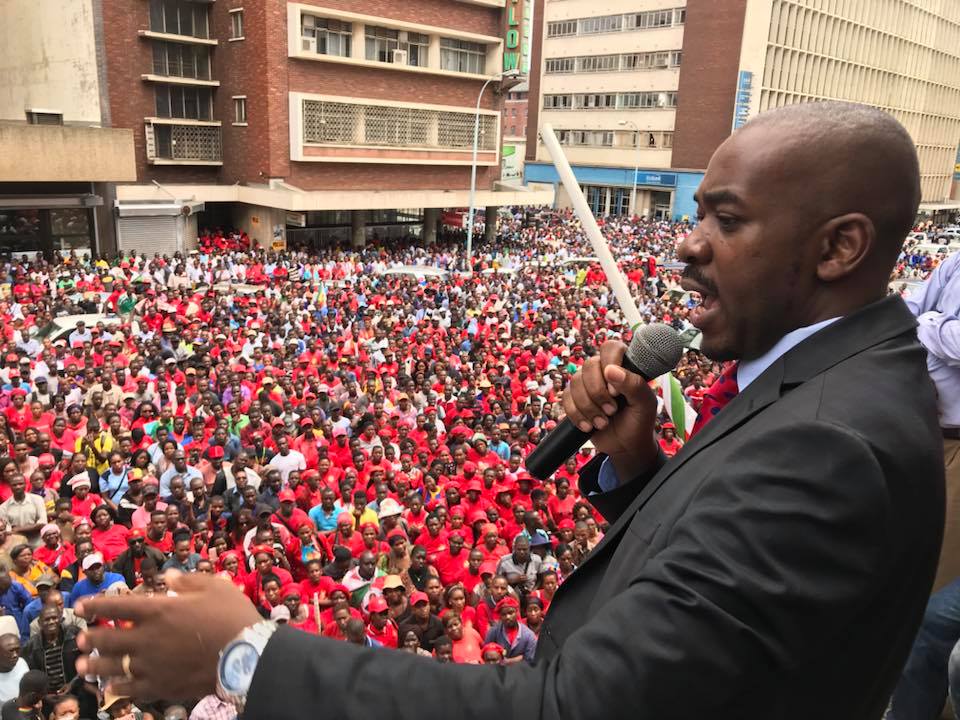 MDC-T deputy president Thokozani Khupe yesterday accused her co-deputy Nelson Chamisa of shamelessly staging a coup and usurping power at a time the opposition party was mourning its late leader, Morgan Tsvangirai.
By Everson Mushava
Tsvangirai died at a private South African hospital on Wednesday, where he was receiving treatment for colon cancer, and his body is yet to be repatriated for burial in Zimbabwe.
Chamisa, who arrived at Tsvangirai's Highlands home in the company of deputy national chairman Morgen Komichi, was heckled by Khupe, who accused him of being insensitive and power-hungry.
"You can't even wait for two days to have Tsvangirai buried so that you can do your shenanigans to get power?" Khupe said.
"You are very power-hungry and your conduct leaves a lot to be desired. Even in our culture, even if there is a wedding and someone dies, the wedding is called off.
"Tsvangirai dies and you go on with a meeting to appoint yourself as leader. How shameful! All we were supposed to do was to suspend everything except funeral arrangements."
The MDC-T has been rocked by fierce factional fights pitting Chamisa against Khupe and Elias Mudzuri, who were all vying to take charge of the party.
Khupe and Mudzuri were apparently angered by Chamisa's move to call an MDC-T national council meeting which anointed him interim leader for the next 12 months.
The meeting, which was reportedly boycotted by other national council members, took place at a time other top party officials were seized with funeral arrangements at Tsvangirai's Highlands residence.
After Khupe's tirade, Chamisa shot back, saying his meeting was simply meant to apprise party members of the developments in the party. Komichi remained stony silent, as the atmosphere remained tense.
Party spokesperson Obert Gutu had to call off his scheduled Press briefing after Chamisa's loyalists allegedly threatened to disrupt the proceedings as they chanted anti-Khupe and anti- Mudzuri slogans.
The party's security team had a torrid time trying to silence the youths, who charged towards Mudzuri as he drove off the premises.