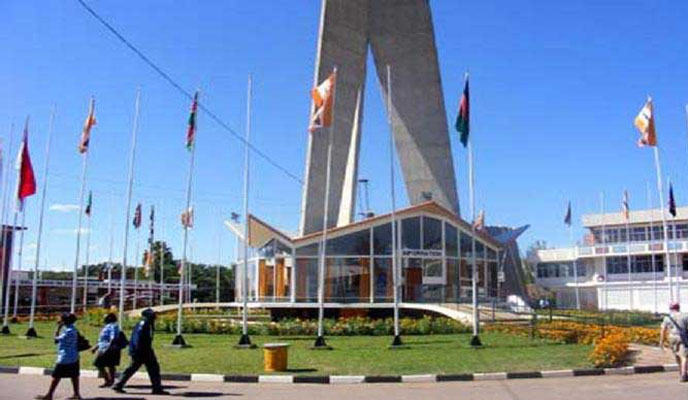 EXHIBITORS at the Zimbabwe International Trade Fair (ZITF) have complained about the obtaining high hotel charges in the country, Industry, Commerce and Enterprise Development minister Mike Bimha said yesterday.
BY FIDELITY MHLANGA
Updating journalists on the ZITF 2018, Bimha said there was need to relook at the accommodation charges especially during the fair so, as to attract foreign investments.
"The challenge that we have is on accommodation. The challenge is on the charges that are and that will be obtaining during the ZITF show. We have complaints from exhibitors that the charges are too high as they compare with their countries," he said.
Bimha said he would meet with the ministry of Tourism and Hospitality Industry, with a view to lower accommodation charges.
"As Zimbabwe we are now looking at a new era. We want to attract as much investment as possible. We want to say look Zimbabwe is ready for business and probably what we want to encourage our service providers is really to charge reasonable prices as we create our image and get people to be our regular participants," he said.
"We will be engaging our colleagues in the ministry of Tourism and Hospitality Industry to assist us in passing this message to service providers."
Government is levying 15% Value Added Tax on foreign accommodation with the tourism players worried that the charge is eating into their gains and chases away foreign tourists.
According to Bimha, 34 034 square metres have been taken up by a total of 168 exhibitors.
During the same time last year, 29 600 square metres has been taken up by 156 exhibitors.
Of these, 12% are new exhibitors displaying automation equipment, energy products, building and construction as well as clothing and textiles. Bimha said interest in the exhibition has been high with confirmed foreign representation coming from Ethiopia, Japan, India and the Republic of South Africa.
He said ZITF Company has been engaged in a flurry of meetings with a total of 30 foreign heads of missions based in Zimbabwe and representing target countries from the Sadc, South America and Asia and previously dormant markets such as Europe and North America.
"The ZITF Company is also in close communication with the trade promotion agencies and chambers of commerce for the following countries, Brazil, China, India, Egypt and Japan. We are hopeful for a speedy conclusion to these discussions, culminating in trade and investment delegations," he said.
Bimha added that local interest has also been high with the Association of Rural District Councils in Zimbabwe taking up space for 50 of their members.
The show will take place from April 24 to 28 under the theme, Sustainable Industrial Development-Inclusive. Competitive. Collaborative.
ZITF will host the international business conference, original equipment manufacturers forum and new addition on the programme the innovators forum which seek to address industry challenges by way of linking practitioners with researchers and innovators.