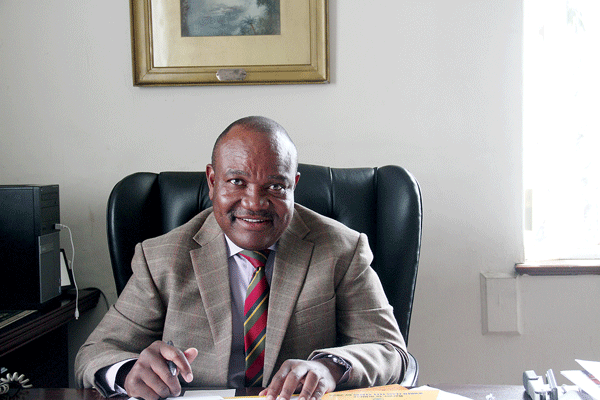 HARARE mayor, Bernard Manyenyeni has called for the deharmonisation of council from Presidential and Parliamentary elections, claiming local government polls were being overshadowed, thus impacting on the calibre of councillors in the country.
BY KENNETH NYANGANI/STEPHEN CHADENGA
Manyenyeni made the remarks at the launch of a research report on local government elections survey in the capital yesterday.
"Council elections are being overshadowed by the presidential as well as parliamentary elections and more focus has been put on these elections. So there is no chance to elect the right calibre of mayors and councillors as more focus would be put on the Presidential and Parliamentary elections," he said.
"The council elections is where all the work is done, the elections should be separated by between six and 12 months before or after the presidential and parliamentary elections to energise on the electoral processes, this is the way we can improve on the right calibre of councillors we want."
The report seeks to interrogate the performance of local councillors among a number of issues by a consortium of various residents' associations and women's organisations under the theme
The country is set to go for the elections later this year to elect the President, legislators and councillors.
Manyenyeni said there should be stipulated qualifications for a councillor to get into office, a remark that was dismissed by MDC-T secretary-general, Douglas Mwonzora and People's Democratic Party spokesperson, Jacob Mafume.
Mafume, who was one of the panellists, dismissed Manyenyeni's suggestion of de-harmonising the elections.
He said Zanu PF would have enough time to use State machinery to get a favourable result.
"If we separate the elections, this will give much time to Zanu PF to use State machinery against the opposition and they will employ different tactics and we will give then unfair advantage,'' Mafume said.
Mwonzora said it was politically risky to select MPs and councillors based on their qualifications.
"It is politically dangerous to choose an MP and councillor basing on their qualifications, he or she must be the choice of the people, if we do that we kill the sovereignty of our people,'' he said.