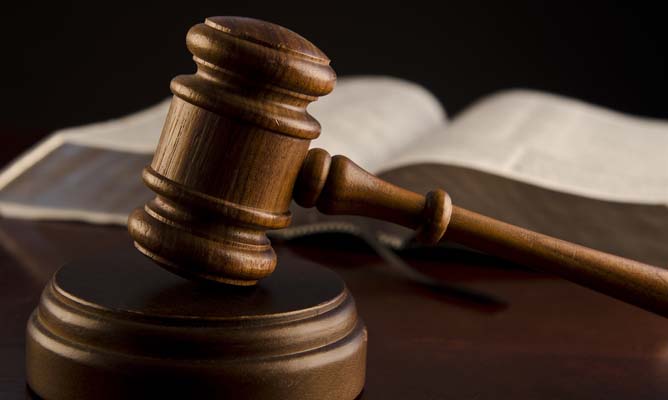 THE Constitutional Court (ConCourt) yesterday reserved judgment in a matter in which two MDC-T legislators filed an application seeking the nullification of Parliament proceedings that led to the passing of the Constitutional Amendment Bill (No1) giving the President powers to appoint the Chief Justice, his deputy and the Judge President.
BY CHARLES LAITON
MDC-T chief whip, Innocent Gonese and Harare West MP, Jessie Majome argued that when the amendment was done last year, the National Assembly and Senate were not fully constituted, thereby, rendering the whole process and the adopted procedure null and void.
However, when the matter kicked off before the full ConCourt bench led by Chief Justice, Luke Malaba, Lewis Uriri, who was representing the Speaker of the National Assembly, Jacob Mudenda and Senate President, Edna Madzongwe, raised a preliminary point arguing that Parliament cannot be sued because in terms of the law it is not a legal persona.
Uriri, who appeared with Wilbert Mandinde, further urged the court to dismiss the MPs' application, saying the whole process leading to the passing of the amendment Bill had been conducted in terms of the Constitution and was therefore above board.
However, in response to the arguments raised by Uriri, the legislators' lawyers, Thabani Mpofu and Tendai Biti argued Parliament can be sued and whatever happened leading to the passage of the amendment Bill, was null and void since the process and the procedure was marred with irregularities.
"Parliament failed to fulfil the constitutional obligation defined in Section 328(5) of the Constitution of Zimbabwe, which requires a Constitutional Bill to be passed by two-thirds of the membership of each House sitting separately when it passed Constitutional Amendment Bill (No1) of 2017 on July 25, 2017 and August 1, 2017 in the National Assembly and Senate respectively," Mpofu said.
In his founding affidavit, Gonese accused the then Justice minister, now President Emmerson Mnangagwa, who is cited as the fourth respondent, of rigging an election in Parliament which resulted in the passing of the Bill.