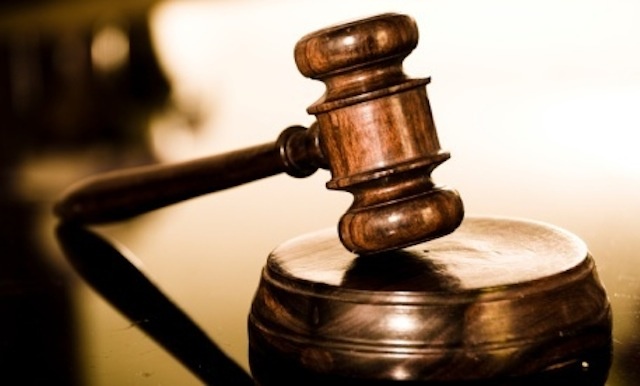 MATER Dei Hospital is suing the late former Zanu PF Bulawayo Central chairman, Joe Chiyangwa and his guarantor, Shungu Furusa for over $9 000 owed in medical expenses he incurred during his admission at the hospital.
BY SILAS NKALA
The debt breakdown is for medical services and drugs supplied to the late Chiyangwa by Mater Dei Hospital between July and September in 2014. Mater Dei Hospital filed summons against Chiyangwa through its lawyers Coghlan and Welsh Legal Practitioners at the Bulawayo High Court citing the Estate of the late Chiyangwa, his guarantor Furusa and the Assistant Master of the High Court, as defendants.
Furusa had signed Chiyangwa's medical forms as surety for his medical bills. Chiyangwa was admitted to the Roman Catholic-run hospital after he fell ill.
Court documents state that Chiyangwa owes the hospital $9 368,26 for hospital services rendered and drugs supplied to him during admission at the institution.
"Between July 7, 2014 and September 12, 2014, the plaintiff rendered hospital services and supplied pharmaceutical drugs and medication in connection, therewith, to the late … Chiyangwa. In terms of the agreement, the second defendant (Furusa) bound himself as a surety for the medical bills and signed the part that agreed the plaintiff will recover costs of suit at an attorney and client scale," reads hospital's submissions.
The health institution stated that despite demand, the defendants were reluctant to settle the four-year-old bill.
The hospital's terms and conditions, which were agreed upon between Chiyangwa and the institution, were that the money for his treatment was payable upon presentation of the account by the hospital.
Hospital counsel indicated that in the event that the hospital instituted legal proceedings against the defendants for the recovery of the amount due on the account, or any balance thereof, Furusa undertook to pay the legal costs.
Mater Dei Hospital is claiming the money with interest calculated from the date of summons to the date of final payment and legal costs. Chiyangwa's family and Furusa are yet to respond to the summons.