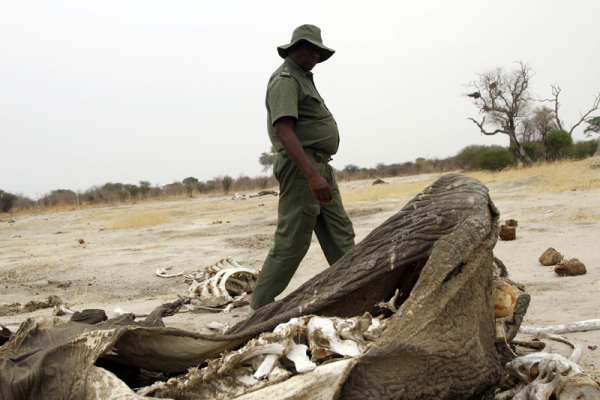 THE Zimbabwe Parks and Wildlife Management Authority (ZimParks) has beefed up its anti-poaching unit, after four jumbos were reportedly poisoned and dehorned outside the Hwange National Park last week.
By Nokuthaba Dlamini
ZimParks spokesperson, Tinashe Farawo said the jumbos' decomposing carcasses were discovered over the weekend, amid indications of cyanide poisoning.
"The elephants were in a state of decomposition, but had already been skinned with their tusks missing. They were found just outside the park in separate places. A bucket with cyanide was discovered near one of the elephants," he said.
"Members of the public should know that such offences attract stiff penalties."
In October last year, 13 elephants were killed with cyanide-laced oranges and the perpetrators are still at large.
Farawo said they have increased mobile patrols in areas surrounding parks and noted that the poachers are now targeting stray elephants.
Meanwhile, Binga residents – Markson Muleya (42) and Melo Mwembe (41) of Makamba village under Chief Sinankumba – were on Monday convicted and sentenced to 20 years in prison for possession of four elephants tusks they were selling at their homesteads.