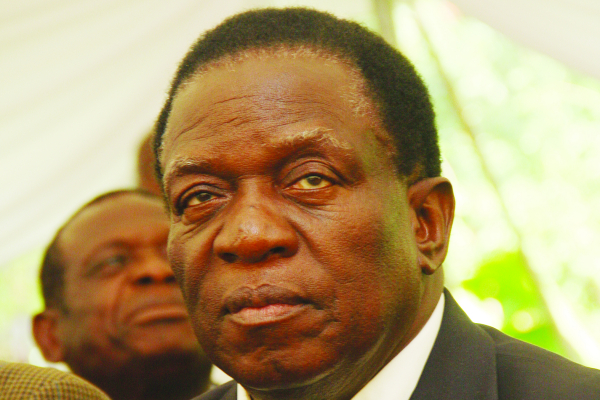 THE Zimbabwe People's Revolutionary Army cadres are planning to meet President Emmerson Mnangagwa over pertinent issues they claim former President Robert Mugabe and the ruling Zanu PF ignored for 37 years.
BY SILAS NKALA
Zipra Veterans Association secretary-general Petros Sibanda said the veterans will meet in at Homestead Conference centre in Bulawayo at 2pm on Sunday to discuss issues to be presented to the President. The Zipra cadres believe Mnangagwa is tolerant to divergent views.
The former PF Zapu military wing members have claimed that most former Zipra comrades are living in abject poverty.
"We are meeting to prepare the agenda to take to the President, especially issues affecting Zipra members, which include welfare, empowerment and vetting of unvetted comrades," Sibanda said.
"We remember there was a process of alignment of the War Veterans Act to the Constitution which was initiated by then Minister of War Veterans, Tshinga Dube. We are not sure if that process will continue."
Sibanda said they also want to lobby for the return of their properties that were confiscated by Mugabe's administration soon after independence. Zipra and Zapu lost several farms, and properties when the Zanu PF government confiscated the property, accusing the party and military wing of unleashing dissidents to destabilise government.
"There is a covert law which prevents a party from interfering in the property ownership and we want that law to be regularised and have that cover removed to enable those who had their property taken unfairly claiming it back without hindrance," Sibanda said.
He said they also want Gukurahundi information declassified.
"The issue of classification of information is still of concern to us. There must be declassification of that information," Sibanda said.
"There are some people who ran away from the country during political disturbances in 1980s [Gukurahundi] and even to date they still live abroad they fear returning home because people get arrested for crimes they do not know. The law says the classified information must expire after five years and we want that done so that our comrades who are in hiding are allowed to come back, this country belongs to them too and everyone must be free in it."
Sibanda said they will engage Special Adviser to the President Christopher Mutsvangwa on their plans to meet Mnangagwa.