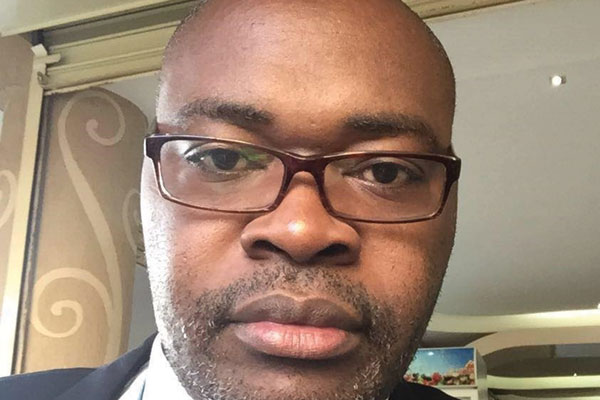 We have never been in a much more confusing situation than we are in at the moment. A lot of political expectations and positioning have been displaced and confused by the recent change of administration.
By Tapiwa Gomo
Some people do not seem to know where to go, stand or what to do.
It is rare quagmire, which is pregnant with nothing but guesstimation.
The conundrum arises from the fact that some people's political thinking was pegged on Robert Mugabe as the face of Zanu PF that needed to be wholesomely removed from power and replaced by Morgan Tsvangirai and his MDC-T.
That Tsvangirai was not in good health did not matter because of Mugabe's age.
Both camps were okay rallying behind their ailing horses.
As it now seems, nature had its own way of reshuffling the political cards — Mugabe is out of power, but Zanu PF remains and that has massively swung opinion.
It is clear that, for some, the dislike for Mugabe was not the same as the dislike for Zanu PF, judging by the number of emerging sympathisers.
On the other hand, the MDC-T, apart from losing its relevance, aura and political appeal, they are in a major leadership crisis, which needs to be sorted ahead of the elections.
Appointing a successor is much easier than selling that person as a candidate and time may not be on their side.
Faced with a renewed Zanu PF and a weaker MDC-T, there is undeniably a huge dilemma on whether to continue to invest in pursuing political change without a strong alternative political rallying face or to allow stability and foster development.
Each of these choices has its own problems.
The former — the futile pursuit for political change — in now exhausted and has been on the agenda for more than two decades and has been part of the destruction that took a toll on our economy.
While the hunger for change remains unwavering and relevant, some are getting tired of fighting Zanu PF and unsuccessfully supporting MDC-T in every election.
For that reason, there is growing withdrawal from politics and a sudden inclination towards allowing the country to move on and enable the economy to grow.
If your vote has failed to be your voice, then you might as well allow food on the table under whatever circumstances.
But moving on is not without its own apprehension and a fair share of justifiable disgruntlement.
There is no debate that the country needs to start rising from the rubbles of economic destruction caused by bad politics.
Doing so requires peace and political stability now.
But prioritising development at the expense of political change is a major cause of profound cringing.
It is like praising the devil for eliminating your parents' murderers.
The current administration has a chance to prove itself, reaching out to people and apologising for their dark past, but the fear of precedence is their biggest barrier.
They are masters of violence and that tag is unshakeable, no matter the level of confession or repentance.
They did it in Matabeleland in the early 1980s.
They did it again between the 2000 constitutional referendum and 2002 presidential elections.
They also used violence in 2008 and were part of an electoral process that stole elections from the opposition. They were at it again last year, leading to Mugabe's ouster.
Their record on successfully deploying violence is both unquestionable, documented and unparalleled to the extent that prioritising development and allowing the country to move on under their administration is dwarfed by the fear of their violent side.
Nonetheless, there is an election this year and we still have, to make a choice, where there is none on who will take the country forward assuming the process is free and fair.
Traditionally, the race has always been between Zanu PF and MDC-T, but recent photos of Tsvangirai are not encouraging.
Change of leadership in MDC-T will also lead to changes in the political dynamics.
That is what it is in Zimbabwe because our politics has never been about policies but personality cults.
It is about Save, Gushungo, Ngwena and never about policies that address the challenges facing the country.
To address our deepening poverty, the economy has to grow and our people have to explore their potential in exploiting available opportunities and resources to improve their well-being.
Peace and stability have to prevail.
To address the political challenges that ensnare our democracy and progress, social movements have to be funded, but the international community is fatigued and are happy to see progress in Zimbabwe than finance political agendas.
And even if they want to fund, there is no one credible to support at the moment.
We will remain this way for far much longer and perhaps we must just learn to live with what we have.