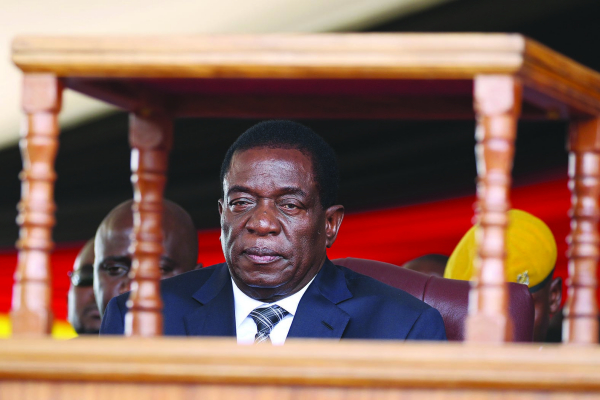 THE violence that engulfed parts of Harare central business district on Tuesday is quite regrettable and embarrassing, but is a stern reminder that Zimbabweans are on the edge and it takes just a little to push them over.
MDC-T, Zanu PF and traders have exchanged harsh words over the violence, as they all seek to apportion blame and there is no guarantee that similar skirmishes will not happen in the future.
Violence has been a part of solving problems in this country for a very long time and the propensity to resort to physical confrontation is quite shocking to say the least.
However, what is more shocking is failure by authorities to institute peace-building and reconciliation initiatives.
This is an area that has largely been left to the churches and non-governmental organisations, with the government all but washing its hands from any such initiatives.
The National Peace and Reconciliation Bill has been torpedoed because of narrow interests and myopia, with some legislators failing to see the bigger picture.
Some think that the Bill is meant for retribution and fail to realise that it could be instrumental in healing a hurt and broken country.
Over the years, perpetrators of violence have literally gone scot-free, leaving victims seething and waiting for their opportunity for vengeance.
This kind of impunity has created a free-for-all environment, where people wantonly engage in violent acts almost knowing that nothing will happen to them.
This perpetuates a vicious cycle of violence, which is dangerous for both victims and the perpetrators.
In some cases, perpetrators have been jailed, which is obviously commendable, but this does not address the root causes, which can only be done through a healing process.
It is imperative that the government takes the lead in national healing processes, as failure to do that will mean Zimbabweans will continue believing that violence is a legitimate way to dealing with problems.
The violence between the traders and MDC-T activists was totally avoidable, but because the country has been psyched up to believe that violence solves problems, the issue deteriorated into a macabre scene.
It is encouraging that President Emmerson Mnangagwa has appointed an adviser to deal with issues of national healing and, hopefully, this can fast-track dialogue and engagement from all Zimbabweans.
Without beginning on this process, there will always be a veneer of peace in the country, but a real risk of violence breaking out, even for the flimsiest reason, will be omnipresent.