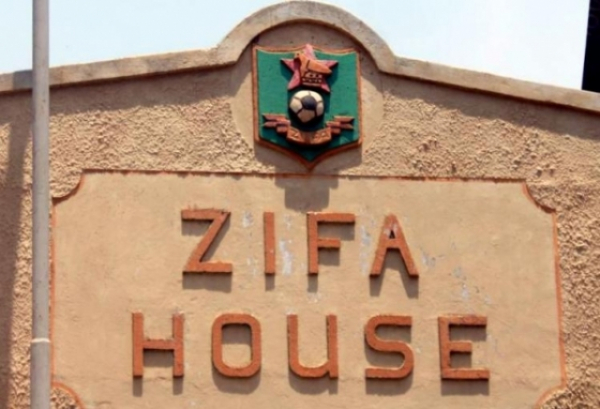 Zifa have barred Highlanders from holding its scheduled elections slated for the first week of February, as the governing body is still yet to deal with the suspension of Bosso chairman Peter Dube.
BY FORTUNE MBELE
Dube's term of office at Highlanders comes to end and he is not eligible for re-election as per the Bulawayo giants' constitution, making the Zifa decision strikingly bizzare.
In a letter addressed to Highlanders chief executive officer, Nhlanhla Dube, Zifa head of secretariat Joseph Mamutse said Highlanders could not hold the elections without getting the nod from the domestic football governing body.
"The Zimbabwe Football Association has learnt through media reports that Highlanders FC will hold its elections in February 2018. Please be reminded that Highlanders FC is a member of Zifa and no elections can be held without the association's authorisation. We also wish to remind the club that Mr Peter Dube is still on suspension and his matter is before congress and it is, therefore, improper to hold elections before the finalisation of this matter," he said.
Zifa is set to hold its extraordinary general meeting on January 20 in Harare after the failed annual general meeting last month.
Highlanders were due to hold elections for the posts of chairman, secretary and committee member as per the club's constitution next month with a sizeable number of candidates already jostling for the positions.
Dube was suspended from all football matters by Zifa in November 2016 for allegedly interrupting proceedings at the Zifa congress in 2016 during the Premier Soccer League (PSL) promotion/relegation debate and to date his case is yet to be dealt with.
Modern Ngwenya, his deputy, has been acting chairman at Highlanders since then.
Dube was the PSL chairman after replacing Twine Phiri.
Highlanders chief executive officer Nhlanhla Dube yesterday acknowledged receipt of the letter from Zifa and said they would stand guided by the club's lawyers.
"We acknowledge of the letter from Zifa. We will only be able to give an informed response upon receipt of guidance from our legal advisers," he said.
Zifa has also sent another circular to all PSL clubs regarding the holding of elections, saying they must be held simultaneously with the national body's elections.
"Zifa is in the process of organising elections for all its members and all clubs are advised that their elections would be held during the same period with all Zifa members. All clubs are advised that these elections will be presided over by the Zifa electoral committee and five years' experience in football administration is a prerequisite for all candidates who wish to run for these elections," Mamutse said.