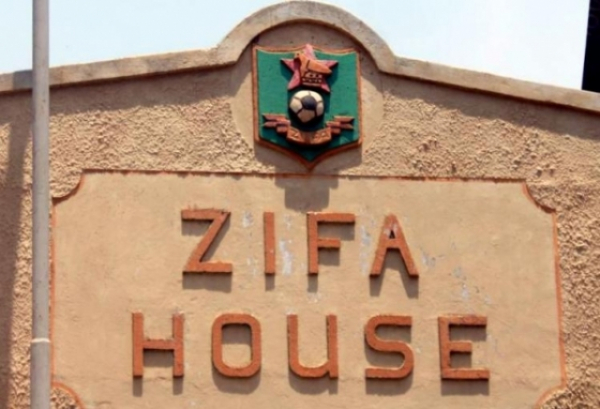 DEBT-RIDDEN Zifa has sunk into deeper financial problems, as the Postal and Telecommunications Regulatory Authority of Zimbabwe (Potraz) pursues the $1,2 million they loaned out to the football governing body.
by XOLISANI NCUBE
Zifa, however, is attempting to pass on the burden to the government.
Potraz director-general, Gift Machengete told a media engagement workshop in Kadoma last week that the telecommunications regulatory body bailed out the football governing body at the instigation of the government and was hoping Zifa would repay the money.
"Let me make it clear here; Zifa, through the ministry of Sport, approached us for help. We gave them from our own resources as Potraz not from the Universal Service Fund (USF), but from our money as Potraz. The money is not a grant, but a loan and we entered into an agreement. We are pursuing it," he said.
Machengete said the USF and Potraz have two separate accounts with different mandates.
USF is largely for information and communication development projects and could not be used for any other projects other than those stipulated by law.
In the build-up to the 2017 Africa Cup of Nations (Afcon), Zifa failed to raise resources to bankroll the campaign and it had to take Potraz to ensure that Zimbabwe participated at the football competition.
During the 2016 annual general meeting, Zifa president, Philip Chiyangwa told the assembly he had personally sourced funding to ensure the Warriors travelled to Guinea for qualifiers. However, documents suggest that Potraz bailed out the beleaguered association through a $225 000 loan facility, which has an interest rate of 5% and was supposed to have been repaid by September 2017.
After the Warriors qualified for Afcon, Zifa again failed to raise funding for the tournament forcing the Warriors to boycott a send-off dinner that was to be hosted by then Vice-President Emmerson Mnangagwa.
Again, Potraz had to bail out the football body through a $1 million loan to bring the total to $1,2 million, with an interest rate of 5% per annum.
Zifa board member finance, Philemon Machana said they were pinning their hopes on the government settling the Potraz debt, as it had the responsibility to fund the country's participation at Afcon.
"We were told that government would take care of our participation at the Afcon until the last minute, when we realised that things were getting out of hand. We had to rush to Potraz through the ministry. The belief that we had is that government would pay through Treasury," he said.