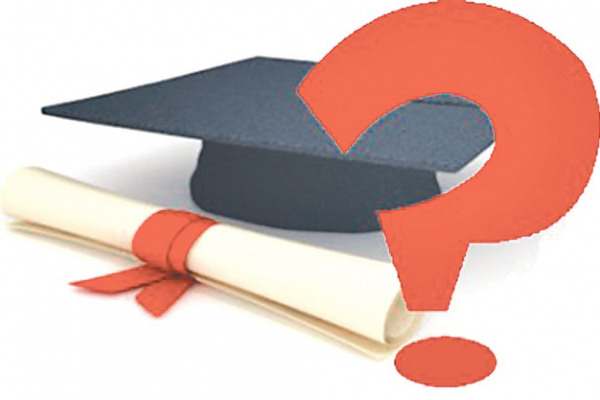 The Zimbabwe Information and Communication Technologies (ZICT) is set to build a central database for degree holders in Zimbabwe, amid a flurry of institutions offering fake degrees.
BY BUSINESS REPORTER
The ZICT diploma and degree central database will be modelled in the same format as the United Kingdom Higher Education Degree Datacheck (HEDD), which is the official service for candidate verification and university authentication, according to ZICT chairman Kudzayi Mutisi.
HEDD was launched in 2011 with funding from the Higher Education Funding Council for England. Its purpose is to attend to enquirers with the ability to verify a candidate's academic credentials or authenticate a university or college in the UK. The reason for this service is to protect UK universities, employers and graduates from degree fraud.
"The ZICT central database will help to clamp down on imposters bearing bogus qualifications of diploma and degree holders from universities around the world and will also provide a list of bogus universities to protect Zimbabwe's students," Mutisi said. "ZICT will soon be engaging the ministry of Information Communication Technology and Cyber Security to block websites like http://www.yuhongzp.com/samples_show.php?id=1908 which is hosted in China it is offering University of Zimbabwe fake degrees online."
Last year, former Higher and Tertiary Education minister Jonathan Moyo said Cabinet had approved policy principles for the Higher and Tertiary Education, Science and Technology Development Bill, 2017 which would regulate the country's academic and policy institutions in higher and tertiary education, science and technology development.
The principles, he said, would make it a criminal offence for anyone to offer, seek, purchase or receive a fake degree.
Mutisi said numerous colleges and universities were springing up in Africa, Europe, North America, South America and Asia, which are "dishing out fake qualifications without one entering a single lecture, making it easy for one to obtain a fake qualification".
"Bogus universities and degree mills operate purely to make money, from enrolment fees, premium phone lines, course fees and 'life experience degree' awards, and in doing so provide a means for fraudsters to obtain authentic-looking degrees and associated documentation from unaccredited institutions," he said.
"This type of fraud is becoming more sophisticated, with credible websites and verification services often modelled on their authentic counterparts, including the direct lifting of content and sections of material from genuine university websites." There has been a proliferation of bogus institutions doling out degrees in which recipients pay.
In 2016, former Harare mayor Muchadeyi Masunda rejected an offer to be conferred with a doctorate degree by the International Institute of Philanthropy, which has been doling out post-graduate degrees and other accolades to well-to-do people across the country. Some of the recipients include United Family International Church leader Emmanuel Makandiwa's wife, Ruth, former police Commissioner-General Augustine Chihuri's wife, Isabel and musician Oliver Mtukudzi.