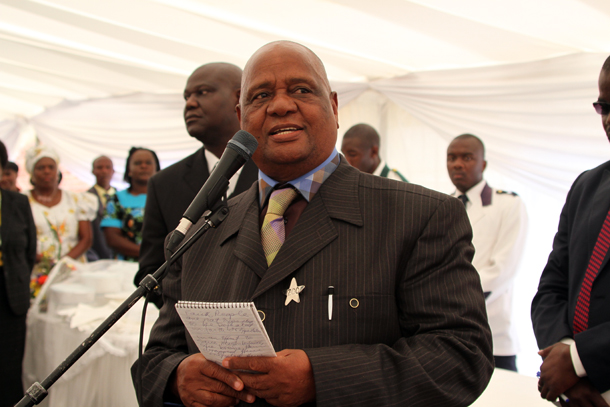 THE Nehemiah Mutendi-led Zion Christian Church (ZCC) is reportedly embroiled in a nasty property fight with Bikita-based diamond mining company, Bayrich Enterprises.
By Garikai Mafirakureva
Southern Eye has learnt that the dispute is centred around disused buildings that ZCC bought from Bayrich Enterprises' former business partner, Nan-Jiang Southern Africa Resources (Pvt) Ltd, before the mine was placed under judicial management.
The two firms used to jointly operate a 40-hectare kimberlite diamond mine in Bikita, before the Chinese company, Nan-Jiang, pulled out of the deal, citing low diamond deposits.
The mine's judicial manager, Hamilton Mandinde, said Nan-Jiang sold some of its property, including buildings, without the consent of its former partner.
"What I can confirm is that Rabinon Properties bought earthmoving machines as well as the plant and ZCC bought buildings from Nan-Jiang, before I was appointed the judicial manager, but when they came to me trying to regularise the sale, I stopped everything because, I wanted to protect the Zimbabwean investor, who is Bayrich," he said.
"Rabinon Properties had already moved some of the machinery and was only left with removing the plant, but they cannot move anything right now from the mine. Even ZCC cannot claim ownership of the said buildings because there are a lot of loose ends that need to be tied."
ZCC spokesperson, Michael Machote confirmed the stalemate, saying the church had no mining interests, but wanted to turn the premises into a vocational training centre.
Although he was not forthcoming about the amount paid for the buildings, Southern Eye has it on good authority that the church paid large sums of money for them.
"After the mine was abandoned, as ZCC, we approached Bikita Rural District Council for a lease and we got it, but Bayrich Enterprises is now indicating that they are still interested in diamond mining, leading them to seal off the area. We were just interested in a vocational college because the area was abandoned," Machote said.
Rabinon Properties director, Herbert Makuwa declined to comment on the matter, referring questions to the judicial manager.
"I think it's best if you talk to him. I think he will furnish you with the correct information," he said.
Efforts to track down Nan-Jiang officials for comment were fruitless, as all their known mobile numbers were not going through.