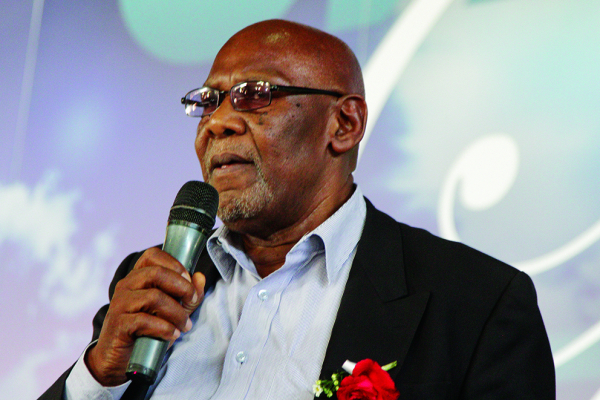 THE Dumiso Dabengwa-led opposition Zapu party has joined forces with Zanu PF in condemning civic society groups and individuals allegedly using the Gukurahundi atrocities for financial gain.
BY NQOBANI NDLOVU
Zanu PF Bulawayo provincial chairperson Callistus Ndlovu on Sunday expressed concern over a "worrying development where individuals and civic society groups" have taken to commercialising the Gukurahundi issue without providing any solutions.
Ndlovu was addressing a Zanu PF inter-district meeting at the party's Bulawayo Davies Hall offices.
"In the country, we are now having what we call 'Gukurahundi enterprise' where monies are being released to individuals who are talking about the subject," he said.
Zapu spokesperson Iphithule Maphosa said his party also believed the Gukurahundi issue was being commercialised, quickly drawing brickbats from the MDC-T and the Mthwakazi Republic Party (MRP) .
"He (Ndlovu) is correct. Remember, we also made a similar call recently. A lot of people have since commercialised the subject and most of the noises being made are not genuine. We also have a similar grievance against the media, both local and international, who have always left Zapu the real victims of this to engage outsiders, sometimes talking to perpetrators about the thorny subject," Maphosa said.
"This is while Zapu is here and ready to tell her story to the world. The Gukurahundi is a totally unforgettable era in the history of our Zimbabwe and it needs careful handling particularly comments made by those who played a part."
Various civic groups are demanding that government brings closure to the Gukurahundi issue. Protests were also held against President Emmerson Mnangagwa in Pretoria, South Africa, and in Bulawayo recently over similar concerns.
"Statements that some non-governmental organisations (NGOs) use Gukurahundi for selfish gains is unforgivable. As for Ndlovu, it is on record that he was one of those who were all over intimidating people in Matabeleland after defecting from PF Zapu and calling it a dead donkey.
"NGOs are the ones who took part in exposing the extent of the massacres and it is nonsensical for a perpetrator to silence those he caused harm," MDC-T Matabeleland South chairperson Ekem Moyo said.
MRP president, Mqondiso Moyo said: "The killing of people cannot ever be a joke. The victims have a right to demand answers over the 1980s disturbances, and until there is restorative justice, until there is a truth and a reconciliation process, the voices and cries for closure will only but grow louder with each passing day."