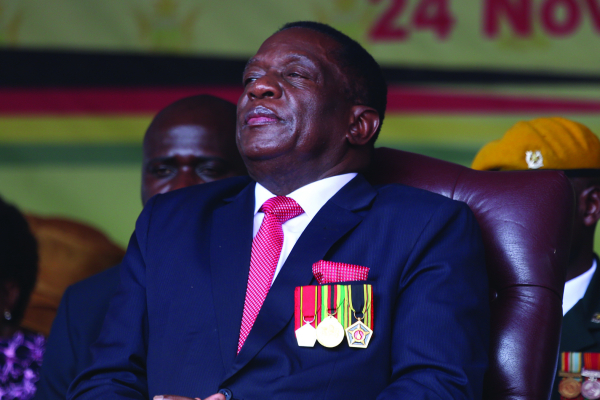 ZANU PF last night cancelled a welcome rally it had organised today for President Emmerson Mnangagwa.
BY STAFF REPORTER
The rally was scheduled to take place at the Robert Gabriel Mugabe International Airport today, where Mnangagwa, who has been away for the past week attending the World Economic Forum in Switzerland and the African Union (AU) summit in Ethiopia, is expected to land this afternoon.
Zanu PF Harare provincial youth leader, Godwin Gomwe confirmed the last minute cancellation but without giving the reasons.
"Please be advised that we will no longer be going to the airport to welcome His Excellency, Cde ED Mnangagwa. I extend an apology to the multitudes that had mobilised to welcome our President," he said.
Airport rallies became prominent under Mnangagwa's predecessor, Robert Mugabe, who would occasionally use such meetings to brag about an imagined foreign conquest or berate his political opponents.
At one such rally in February 2015, Mugabe missed a step and famously fell in front of his supporters after he had returned from an AU summit in Ethiopia.