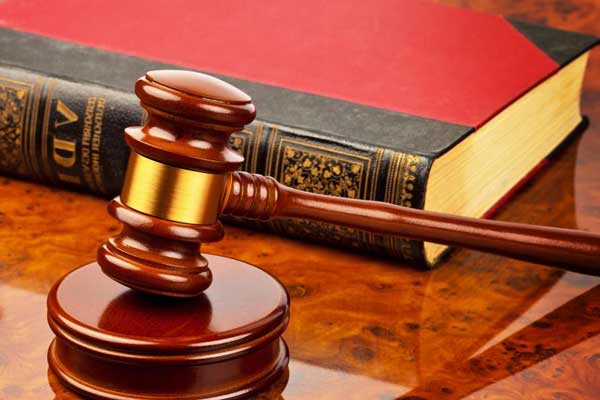 A NORTON land developer, Cuthbert Mupame, is demanding $100 000 from Zimbabwe Anti-Corruption Commission (Zacc) commissioner Goodson Nguni for allegedly causing his arrest and detention on charges of parcelling out agricultural land to prospective home seekers at Kingsdale Farm without government approval.
BY DESMOND CHINGARANDE
Mupame, who is represented by Admire Rubaya of Rubaya and Chatambudza Legal Practitioners, was placed on remand last Friday. He alleged the instruction to detain him was actuated by malice and is in bad faith as police officers sent to investigate him found out there was no reasonable suspicion that he committed the offence.
In a letter of demand to Nguni seen by NewsDay, Mupame said the land he was being accused of selling without government approval was actually his after he bought it from Pieter Nicholas Nel. He said an agreement of sale was availed before the Zacc investigators Assistant Inspector Maparamoto and one Mandofa.
"Our client considered the view that Zacc officials Nguni and Masiye as public officers did not act in good faith. They acted with culpable negligence, abusing their positions for self-gratification and also in a bid to please certain political vultures," the letter read.
"It is our client's understanding that the drive against corruption by His Excellency President Emmerson Mnangagwa does not mean that Zacc officials should abuse their powers by just causing the arrest and detention of individuals without due regard to the need for them to act reasonably."
Mupame said Nguni had unusual interests in the matter given that he had to drive from his offices to National Prosecution Authority offices to try and sway them to illegally place him on remand.
"Our client believes that these are bad apples that should be nipped in the bud (sic) otherwise they are destroying the legacy of the leadership of the new dispensation ushered in by Operation Restore Legacy," the letter read.
"We have, therefore, been instructed to demand payment in the sum of $100 000 from yourselves vicariously for the delictual conduct of your officers – Goodson Nguni and Mr Masiye – in their personal capacities," Mupame's lawyers wrote.
The lawyers also filed an application at Harare Magistrates' Court for the removal of Mupame from remand, saying the complainant, Norton City Council represented by town clerk Kizito Muhomba, had no resolution stating that he was legally representing the local authority.