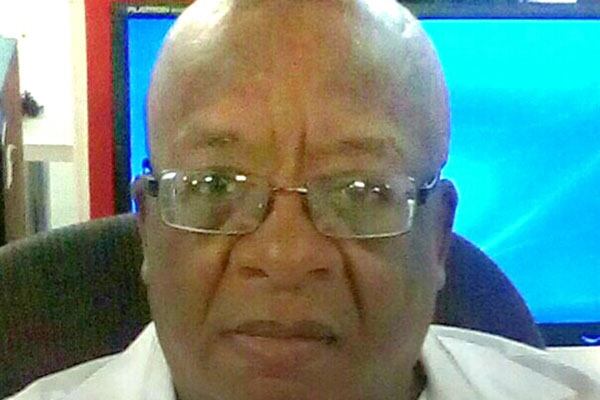 AS the year of elections begins, Zimbabwe looks like a political melting pot.
CONWAY TUTANI ECHOES
This could be most auspicious and propitious for the nation as it will make rival political parties come down to the people in order to get their vote as none of them is guaranteed to win as things stand because ideological differences have narrowed.
Notwithstanding that, I foresee the election as a two-horse race between the ruling Zanu PF party and the main opposition MDC-T (or MDC Alliance if it ever takes off because, as things stand, the cobbling-up of the opposition election coalition is proving to be more trouble than it is worth).
Why a two-horse race? Because people don't ordinarily waste their votes on no-hopers when there are stark choices to make, as studies on voting behaviour and voting patterns have shown. Those tiny parties will not only lose the election, but also forfeit the money deposits they will have lodged with the nomination court.
The purpose of the deposit is to reduce the prevalence of "fringe" candidates or parties with no realistic chance of winning a seat.
If the candidate does not achieve the refund threshold, the deposit is forfeited. Over 95% of those 75 parties said to exist in Zimbabwe are fringe parties. The saying "a fool and his money are soon parted" also applies in politics.
Suffice to say it's their democratic right to foolishly lose their money when — not if — they certainly lose monumentally?
That said, there has been failure — or self-interested and self-serving reluctance — among some so-called experts and some opposition politicians to process the vastly changed political circumstances after the resignation of former President Robert Mugabe on November 21, 2017 and his replacement by Emmerson Mnangagwa on November 24, 2017.
Wrote human rights activist Dewa Mavhinga this week: "It was with disbelief, shared by many other Zimbabweans, that I received the news on November 21 (2017) that Robert Mugabe had resigned as President of Zimbabwe. For a people who have suffered repression and other human rights violations . . . the news of the end to his rule was received cautiously."
This cannot be further from the truth. Please, Mavhinga, do you have to boost your case by such blatant lies when video footage is available pointing to the contrary? Mavhinga, be factual and truthful that people from all walks of life — including whites — came together to celebrate even though you could not stomach it as an individual.
It's a fact that Mugabe's ouster was driven by military intervention and that the military action was overwhelmingly supported by people across the political, race and class divide as seen in the massive street demonstrations prior to Mugabe's resignation and celebrations after he gave up the fight to remain in office.
Wrote Grasian Mkodzongi: "The problem extends to academia, where some PhDs or articles are published mainly because they are anti-Zanu PF never mind the fact that many claims made cannot be verified.
The Western academia/public is also gullible, any anti-Zanu PF piece is accepted without verifying some of the claims." Concurred Mlungisi Ben Ncube: "True, these people running around with one eye on donor funding for sustainability have failed the country."
Honest intellectuals must continue to tell the story as it is. Tell it unsparingly and unapologetically. This conspiracy will be over soon.
Then we had this from opposition figure David Coltart: ". . . the mass demonstrations of November 18 (calling for Mugabe to go) were only held in Harare and Bulawayo, both MDC strongholds. There was no such outpouring of joy in most rural areas."
One, population density in rural areas is sparse compared to the high concentration of people in urban areas.
Let's not make as if we have had massive demonstrations in rural areas before and that this time around demonstrations had failed there.
So the comparison is disingenuous. Two, the mass demonstrations in Harare and Bulawayo could show that MDC supporters were, on their own, largely in agreement with the military action leading to Mugabe's ouster over and above everything else.
The supporters took the lead themselves; they seized the initiative. Their wishes coincided with what had been started by the military. The supporters are intuitively aware that most times in life solutions can be messy and gradual, not neat and orderly.
And in the circumstances they would rather go for a messy ending like the French Revolution because they cannot afford the luxury to wait for a neat denouncement — like the final part of a novel in which the strands of the plot are drawn together and the matters are explained and resolved — which may never come at all.
It's as if these experts are — like Queen Antoinette — offering cake when people need bread. It cannot be more out of touch than that.
Most of the time all we are required to do is give context and perspective to issues, but some experts are falling short on that.
Like Queen Antoinette, these "experts" are talking to themselves, not to the people. Their approach does not speak to the reality of the situation. It doesn't speak to the complexity of the situation. It is so important that we view these situations not in black in white, but in terms of graduations. Every crisis has multiple levels and layers to tackle.
And people won't be drawn into the extremities of the political spectrum because they know that most of the time, the truth always lies somewhere in the middle.
That's why they are unmoved by the spitefulness coming from the vanquished pro-Mugabe Zanu PF faction and some sections of the opposition, who have lost their political habitat after the ouster of Mugabe last year. Don't mistake people's focus for ignorance and confusion. It's not that they don't see the contradictions, but that they see the bigger picture.
Some politicians are going apoplectic and ballistic, refusing to see that there could be a paradigm political shift underway. They are better advised to adapt to the new situation because the situation will not adapt to them. Wishful thinking makes political partisans — both in Zanu PF and MDC-T — more optimistic about their own party's prospects and more inclined to forecast their opponents' defeat.
We are hearing a lot of this with some politicians refusing to accept that Mugabe's ouster has changed the whole ball game altogether.
In the changed political circumstances, Zimbabweans are refusing more and more to see things in black and white, hence, the 2018 election will be won by those who move to the middle ground because voters are neither as idealistic as academics nor as partisan as politicians.
I will bet my house on that. lConway Nkumbuzo Tutani is a Harare-based columnist. Email: nkumbuzo@gmail.com