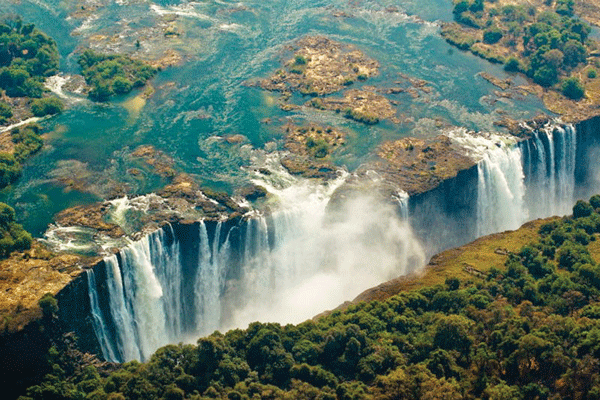 VICTORIA Falls Municipality has barred Zambian vendors from entering the resort town to sell their wares, including foodstuffs, saying the move was meant to contain the cholera outbreak that has claimed 51 lives in the neighbouring country.
BY NOKUTHABA DLAMINI
The local authority's senior public health officer, Tongai Ncube confirmed the development yesterday.
"For now, we are safe, but very vulnerable considering that 75% of households depend on buying from Zambian vendors, who move from door-to-door," he said.
"These people sell food, water and illegal substances and very soon, we will hear of cholera cases. We need to tighten our screws. For now, we will formally communicate with these traders to halt their business and our local police will be tasked to control them so that they don't venture into the town. All those are efforts that will be only reinforced by residents if they also stop buying from them and avoid shopping in Livingstone."
Over 50 Zambian traders are believed to be crossing into Zimbabwe on foot or bicycles daily using temporary gate passes to their sell wares ranging from vegetables, fruit, second-hand clothes to illegal drugs.
Victoria Falls residents also occasionally cross into Livingstone, Zambia, for leisure, medication and spiritual reasons.
"A regional newspaper has reported that 'upmarket' food outlets such as Wimpy and Hungry Lion in Zambia have tested positive for the cholera bacterium, so we urge Zimbabweans not to buy food or water from such outlets," Ncube warned.
The cholera outbreak was first detected in Lusaka in October last year, before spreading.
Meanwhile, Chinese construction company AVIC International on Thursday donated 100 000 kwacha to Zambia's Health ministry to help combat the cholera outbreak.
According to figures released by the Health ministry in the Lusaka Times, Zambia has recorded 2 148 cholera cases with 51 deaths.
There are fears that the crisis may lead to economic catastrophe.
Zambian President Edgar Lungu has since despatched the military to help fight the outbreak, which is linked to contaminated water and unsanitary conditions in the affected areas.