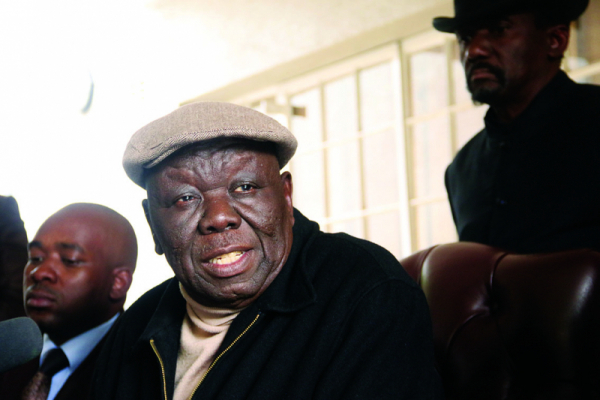 THE family of ailing MDC-T leader Morgan Tsvangirai yesterday added its voice to the ongoing succession drama, saying they will not try to influence the former Premier's political decisions even though he is ill.
BY EVERSON MUSHAVA
Tsvangirai's brothers, Collins and Manasa, said while they appreciated that the former Premier was being given time to rest, they would not seek to influence their sibling or the party on political issues.
"To correct any misinformation that has circulated on social media, the family wishes to advise that at no time has it, nor will it try to influence Dr Tsvangirai's political decisions, during his current illness or thereafter," they wrote.
"We appreciate the arrangement that the party has made to ensure that he gets as much time as possible for rest and recuperation.
"During this period, we shall provide the party and public with updates on the progress he is making, but only through the MDC-T acting president [Elias Mudzuri] to avoid misunderstandings, until he is back to full health and rejoins his colleagues in completing what he has worked so hard to achieve."
Manasa said he was aware that politics can be full of controversy, some of it stoked by the media.
"We urge our wider family to see beyond the current difficulties and put love before anything else," he said.
"We are confident that our God will heed all your prayers for which we continue to thank, and that Dr Tsvangirai will be back to full health again."
Last week, Tsvangirai issued a statement that was largely interpreted to mean he was stepping down and handing over the reins to a younger generation.
Tsvangirai's statement was met with resistance by some party organs, particularly the youth and women's assemblies, who insisted the MDC-T leader would remain their presidential candidate in this year's elections.
Tsvangirai's illness has plunged the MDC-T into serious factional fights with some party members backing Nelson Chamisa, one of his three deputies, while others are throwing their weight behind Mudzuri.
Chamisa's backers believe he is the shoo-in after Tsvangirai hinted leaving the reins of the party to the younger generation.