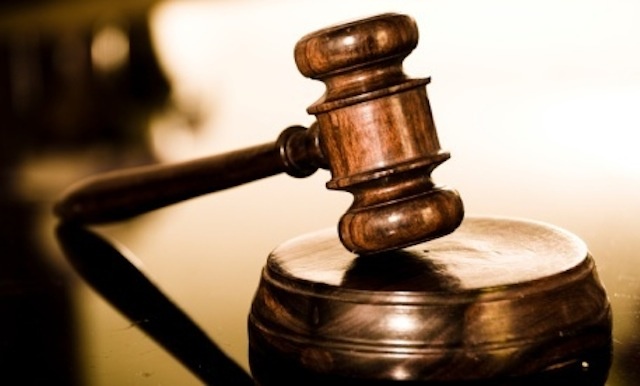 TOP Zimbabwe National Army (ZNA) officers, who had recently besieged Elphida Farm in Domboshava, beating, harassing and evicting A2 farmers on the property, have been ordered to move off the farm and barred from interfering with activities.
BY CHARLES LAITON
The top military personnel were cited in court papers as Brigadier General Stanley Mangena, Commander ZNA, Lieutenant General Edzai Chimonyo, Minister of Defence, and Minister of Lands and Agriculture Perrance Shiri.
Farmers Samuel Harry Mandiri, Alex George Mushinyi, Dzikamai Ngoshi, Isdore Mafuriranwa, Ponciano Govere and their five other colleagues claimed senior military officers invaded the farm on December 22 last year and ploughed on already germinating crops before replanting their own.
Through their lawyers Justin Zuze and Bruce Maruva, they said although the ZNA had been given the land by the responsible authority, its personnel had no right to physically and forcibly evict the farmers whose compensation for their land and alternative farms had not been provided by the government.
"This is an urgent petition for an interdict against the first respondent (ZNA) from harassing the applicants and interfering with their use, possession and occupation of their respective A2 farms under Elphida, Domboshava area, which was declared to be a military establishment (cantonment) by third respondent (Chimonyo), pending relocation and compensation of the applicants by the acquiring authority," the lawyers said.
The lawyers said their clients took occupation of the land in 2002 after being allocated by government and had been living on the land for over 15 years. They added for purposes of developing the farming area some farmers had taken loans for irrigation infrastructure, drilled boreholes and laid underground pipes, overhead irrigation system, drip irrigation facilities and fenced their farms.
"The first respondent (ZNA), through the second respondent (Mangena), attempted to evict us from our pieces of land without regard to our rights of occupation arising from our offer letters which to date remain unrevoked by the fifth respondent (Minister of Lands, Agriculture and Rural Resettlement, Perrance Shiri)," said one affected farmer.
The matter was heard on January 2 this year by High Court judge Justice Edith Mushore, who granted an interim relief barring the military personnel from harassing the farmers.
She also interdicted the military from "assaulting and harassing the applicants and all those claiming occupation through them for purposes of taking over and occupying farming units belonging to applicants."