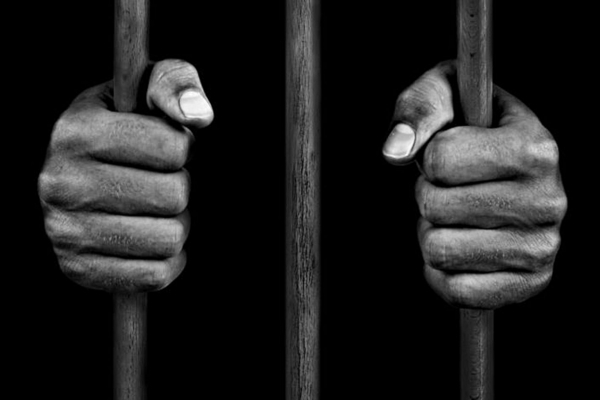 THE Teachers' Union of Zimbabwe (TUZ) has approached the High Court, seeking incarceration of Zimbabwe Federation of Trade Unions (ZFTU) officials over allegations of interfering with the union's business contrary to an existing court order. TUZ chairperson, Timon Tandi filed a court application on Friday last week accusing ZFTU and its secretary-general, Kenias Shamuyarira, together with one Alfred Makwarimba, of disregarding Justice Clement Phiri's order by continuously purporting to represent the interests of the TUZ.
BY CHARLES LAITON
"That Alfred Makwarimba, Kenias Shamuyarira and the Zimbabwe Federation of Trade Unions be and are, hereby, found to be in contempt of the court order of this honourable court dated September 8, 2017 granted in HC8285/17," Tandi said in his founding affidavit.
"That the second and third respondents (Makwarimba and Shamuyarira) be sentenced to 90 days' imprisonment with labour until they purge their contempt by complying with the said order. The term of imprisonment shall be wholly suspended on condition that the second and third respondents undertake in writing to the registrar of this honourable court to fully comply with the order mentioned above. This order shall constitute and serve as a writ for the arrest, detention and lodge of the respondents into prison, Harare Central Prison."
In his affidavit, Tandi said the TUZ board has been in office for the past two years, running its business in terms of its constitution, until ZFTU, through the machinations of Makwarimba and Shamuyarira, started interfering.
"On August 29, 2017, the applicant (TUZ) was advised by its bank, FBC Bank, that it had received a letter dated the same day from the first respondent (ZFTU), authored and signed by the second and third respondents directing that the bank stops all transactions with the applicant until further instructions from the "mother body," Tandi said.
Consequently, Tandi said TUZ approached the court and was granted relief, whereby, Makwarimba and Shamuyarira were interdicted and directed from communicating with the former's bank and also to stop interfering with its business.
But Tandi said Makwarimba and Shamuyarira had allegedly been organising and conducting meetings with TUZ members purporting to be in charge of the running of its affairs and in so doing were being assisted by dismissed members of TUZ's national executive, Ottoman Magaya and Simon Tawengwa.
"Secondly, and more seriously, the second and third respondents, in the company of Magaya, approached ZBC [Zimbabwe Broadcasting Corporation] on January 8, 2018 and issued a statement, which was broadcast live on its main news bulletin including the main news on radio . . . granting an interview purportedly being a petition directed at first respondent from an unknown membership," he said.
The matter is yet to be set down for hearing.