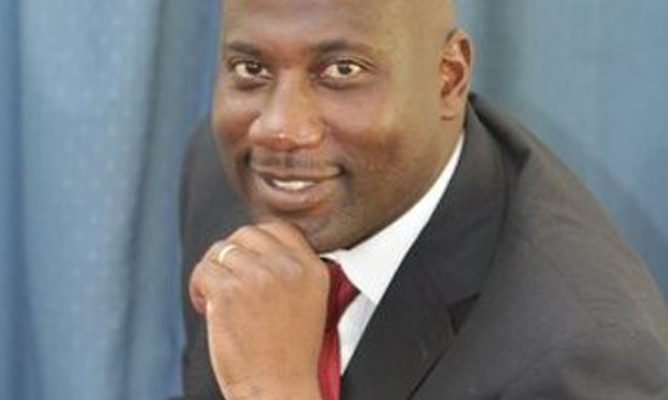 As we continue to walk together in confidence in the faith, with assurance of eternal life, I occasionally take time, especially, at the beginning of the year to encourage us on foundational and fundamental truths.
By Erasmus Makarimayi
The Father of our Lord and Saviour Jesus Christ is so able, sincere, trustworthy and faithful. Oftentimes, as you enjoy the salvation of God, which you didn't deserve, merit, earn or attain by works of righteousness, the inadequately trained mind relapses into human effort as a condition of God's grace.
The Bible, therefore, teaches constant renewing of the mind. Always remember that at rebirth, the part of the human being that is recreated is her/his spirit. Her/His intellect is renewed and her/his body is healed if sick.
As you follow your personal dreams and resolutions, family vision, church theme or declaration and national agenda; you need to be standing firm on sound doctrine.
The born again believer should be sure of her/his salvation lest she/he be tossed by false doctrines.
For those outside the Christian faith, here's an open invitation to be one with God in Christ by simply confessing Jesus.
To make it in life, your foundation has to be the rock Jesus Christ.
You may retort and say that there're successful businesses owned by nonbelievers; I don't disagree.
Nonbelievers can and do own mansions, latest car models and private jets. God's rain falls everywhere.
Jesus said in Matthew 5:45b: "For he maketh his sun to rise on the evil and on the good, and sendeth rain on the just and on the unjust."
He's gracious and merciful. This said, real or true life is in Christ. Outside Him is mere existence.
1 John 5:12 spells out: "He that hath the Son hath life; and he that hath not the Son of God hath not life." Please receive life by receiving Jesus.
Let's look at the hope you're celebrating as a born again believer. At national level, a new political order has come into office and we the ordinary citizens expect attendant better performing economy.
It's common cause that the economy is performing badly. Government is struggling paying its staff. Industry closed shop many years ago. Millions left the country fleeing the biting malaise.
There's enough testimony on the ground pointing to unprecedented unemployment levels. Against this backdrop is your resolution, decree, declaration and confession for a brighter future made.
How do you survive and achieve your goals? Let's look at the admonition of the Bible. The counsel of God should prevail against, whatever we face on earth bearing in mind that though we're in this world we're not of this world.
The foundation of the believer is the spiritual reality or heaven if you prefer. The earth is not your foundation. 1 Corinthians 3:11 emphasizes: "For other foundation can no man lay than that is laid, which is Jesus Christ."
There're issues that are so foundational in the Christian faith that believers have not grasped or relegated to the periphery.
Satan has taken advantage and caught us in ignorance and we end up praying and fasting for things that are freely given to us by the completed work of the sufferings, death, burial, resurrection and ascension of Jesus Christ.
We need to acquaint ourselves with the truth. Jesus says in John 8:32: "And ye shall know the truth, and the truth shall make you free." Please understand that you were set free by the death and resurrection of Jesus Christ. The knowing of this truth makes you free. This truth is the Word of God. John 17:17 clarifies, "Sanctify them through thy truth: thy word is truth." Truth therefore is Jesus Christ for we know that the Word of God is Jesus who ultimately is in the Father.
A cursory attention of foundation dynamics will help. Jesus gave the illustration in Luke 6:47-49 for surviving the adversity of outside forces. It reads: "[47] Whosoever cometh to me, and heareth my sayings, and doeth them, I will shew you to whom he is like: [48] He is like a man which built an house, and digged deep, and laid the foundation on a rock: and when the flood arose, the stream beat vehemently upon that house, and could not shake it: for it was founded upon a rock. [49] But he that heareth, and doeth not, is like a man that without a foundation built an house upon the earth; against which the stream did beat vehemently, and immediately it fell; and the ruin of that house was great."
Here's a comparison of two people facing similar harsh conditions. The foundation carried the day.
One took time to lay a solid foundation and the other just built.
We're hearers and doers of the Word giving effect to its promises.
What we face tests our foundation. We can go safely without a foundation but sooner rather than later storms will come.
The good thing is that everyone will be tested without favouritism. The storm washes away foundation-less houses and leave proper houses standing.
What foundation are you trusting? You're going somewhere. Grace and peace be multiplied to you through knowledge.
l All Bible quotations are from the King James Version unless otherwise stated. Feedback: pastor@newgatechapel.org Fellowship with Pastor Makarimayi on Facebook and on www.twitter.com/PEMAKARIMAYI. Telephone +263 712 332 632