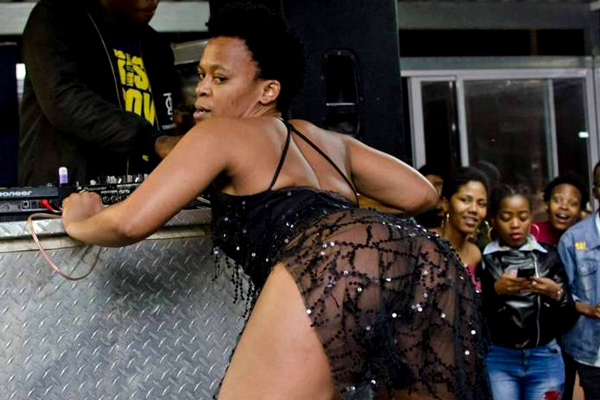 pretoria — Entertainers Zodwa Wabantu and Skolopad hogged headlines in 2017 for their skimpy clothes and red carpet antics, but it was also the spicy feud between them that caught most people's attention. TshisaLIVE
Let's be frank: 2017 totally belonged to Zodwa and Skolopad, who entered the game and shook things up with their unorthodox ways of doing things.
From Zodwa's no underwear policy and racy dance moves, to Skolopad's revealing red carpet outfits and signature butt tattoo –these two women became forces to be reckoned with.
It all started in October, when Zodwa Wabantu refused to be photographed with Skolopad at the Feather Awards nominations party.
Shortly after the party, Skolopad said she was confused about why Zodwa would not want to take a picture with her.
When asked about the situation, Zodwa said that she did not want to take a picture with Skolopad because it was not good for her brand.
She went on to throw shade at Skolopad, saying she should focus on making money and not chase fame.
"I'm not threatened by Skolopad, she is still crawling in this game. We are in a very fast industry and don't know what tomorrow holds for us, so it's time to make money. Skolopad forgets that we are ageing and when the opportunity lands on your lap, you grab it with both hands. I'm not here to play games but to make money," Zodwa said.
Even though Skolopad seemed a little subdued at first, she came out guns blazing and the pair took every chance to fire shots at each other.
Skolopad told TshisaLIVE that Zodwa was like a trailer, who followed DJ Tira around.
Zodwa didn't hold back, again, saying that she is the one on posters.
Let's hope that Zodwa and Skolopad are able to leave this feud in 2017!