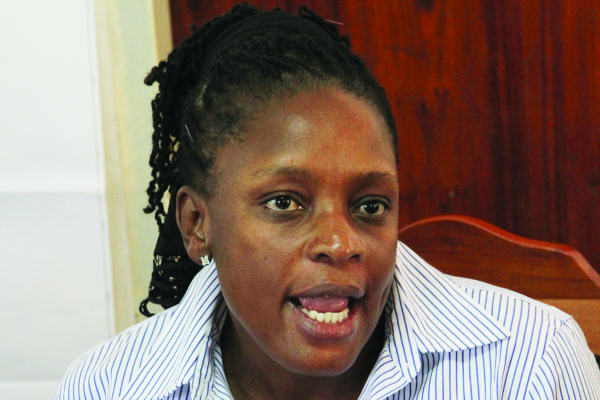 Zimbabwe's sole sanitary wear manufacturer, Farai, faces closure due to viability problems, permanent secretary in the Ministry of Women and Youth Affairs, Sibusisiwe Zembe, has said.
BY VENERANDA LANGA
The revelations came at a time when MDC legislator Priscilla Misihairabwi-Mushonga on Tuesday introduced a motion in the National Assembly calling on government to avail foreign currency to the company to enable it to import raw materials to manufacture sanitary wear.
Zembe appeared before the Parliamentary Portfolio Committee on Women and Youth chaired by Misihairabwi-Mushonga to speak on her ministry's 2018 budget bids.
She said in order to deal with the problem of sanitary wear, her ministry was looking at establishing of two centres to manufacture the necessary aid used by women during menstruation.
"We want to push for construction of an incubation centre which will support manufacturing of sanitary wear after we established that a local company Farai which manufactures sanitary wear is facing challenges and will most probably close," Zembe said. "They have written to us (ministry) asking us to help them."
Last year, Misihairabwi-Mushonga averted Farai's closure by pressuring the Finance and Economic Development ministry to release $136 000 in foreign currency to purchase raw materials.
Mufakose MP Paurina Mpariwa said it was important to empower small and medium enterprises to begin to manufacture sanitary wear as that would also create job opportunities.
Epworth MP Zalerah Makari said government should come up with subsidies for sanitary wear which costs up to $5 per packet.
"We can use case studies from India where there are low-cost sanitary towels. We can bring them on board and have ordinary Zimbabweans running those businesses or companies," Makari said.
Harare West MP Jessie Majome said the country is flooded with condoms of all shapes and sizes, yet there was failure to provide sanitary wear which is pivotal for reproductive health.
"One company manufactures sanitary wear and that is a scandal. So, as we debate the budget, can we support those who are manufacturing sanitary wear for components, but firstly, can government just do a command sanitary wear thing and also encourage those industries like Farai and others?" Majome said.
Mutare South MP Nyasha Chikwinya added: "As a government, our inability to deal with this situation – let me not hasten to say that it is tantamount to murder. It is criminal, satanic, and evil."